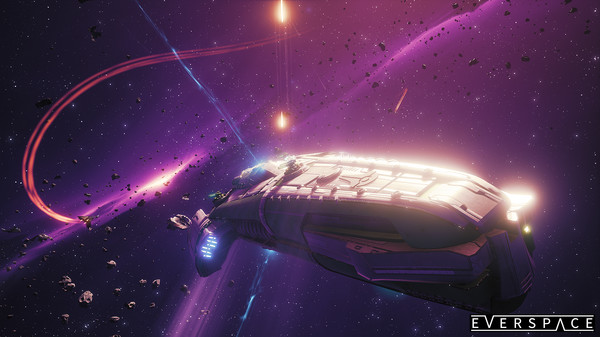 The Unreal Engine space shooter EVERSPACE [Steam] is finally nearing a Linux release, they've managed to overcome some problems and "soon" it will be released under the radar.
They've had driver problems, issues with Unreal Engine itself and so on, yet they've continued powering on. Just take a look at the good news:
Thanks a lot for all your kind words and your understanding!

And for a change I do have good news for you: We still have problems on AMD cards, but on NVIDIA the game is up and running again and amazingly enough it seems that on NVIDIA all graphical issues have been fixed! We playtested a bit earlier today and there were a few issues with the controls and controls customization and we could not switch languages (which should be an easy fix) but other than that it all looked very promising.

So the plan is to first release the build "under the radar" to players who already backed or bought the game. (Without Linux support showing up on steam). I can't give you an exact date, but I think it's going to happen soon. Yay!
I have to say I'm really impressed with these developers. They've communicated exceptionally well and kept at it when a lot of developers would have likely given up.
I think they really deserve our support.
Some you may have missed, popular articles from the last month: