Valve and an assortment of different companies have revealed their Steam Machines from console price-point to stupidly powerful gaming computers.
These come from:


Alienware 


Alternate 


CyberPowerPC 


Digital Storm 


Falcon NW 


GigaByte 


iBuyPower 


Maingear 


Materiel.net 


Next Spa 


Origin PC 


Scan 


Webhallen 


Zotac


So we have 14 companies making Steam machines with only 13 revealed as Maingear weren't part of it oddly, that's quite a lot and the cases mostly all look awesome. I say mostly as Digital Storm's just looks like a normal PC.
Some of the prices are insane and I don't see why anyone wanted a stupidly high-end gaming machine wouldn't just build it themselves.
Personally I don't feel that the "Digital Storm Bolt II" at all qualifies as a Steam Machine, it will ship with Windows to start with to quote The Verge
QuoteAccording to the company, the system may not ship with SteamOS until the new operating system is out of beta.
Digital Storm tells us the all-important Steam Controller won't come with the computer, but be available to purchase later on.
No Steam controller, a $1,899 price tag (wow!) and they have outright stated they aren't looking to compete with consoles, so what they have done is make an expensive PC, not a Steam Machine.
Considering Valve themselves have stated this on their press release:
QuoteEvery Steam Machine includes an innovative Steam Controller designed for use with a wide variety of game genres, and is powered by the SteamOS, a custom OS built atop Linux.
I find it odd the Digital Storm unit is allowed to be called a Steam Machine.
The others have come out with some fantastic designs like CyberPowerPC's "Machine A" and "Machine I" (same box but different configurations).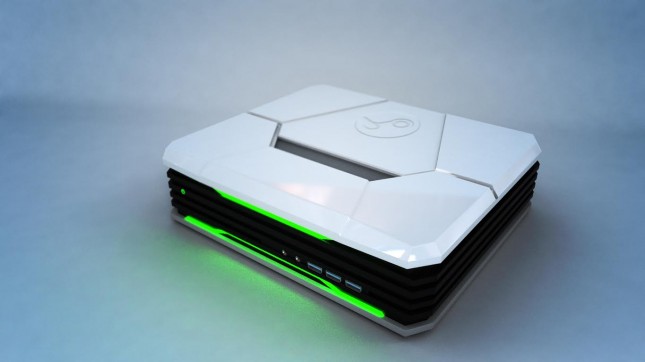 That looks fantastic, it will start at $499 (~£304) for Machine A too which is an excellent price considering it comes with a
Steam Controller
too.
You can see the rest of them in a list on
IGN's round-up
. including a short video to explain
Alienware's box
.
Sadly they where no AAA game announcements, but we still have
Steam Dev Days
to go.
Exciting times ahead folks. You can view Valve's
CES press sheet here
,
Warning it's large
!
What do you think, or if I have missed something important let me know.