Football Manager 2017 [
Steam
] is the latest refresh of the FM franchise and it has launched again with day-1 Linux support.
I've tested out the demo, since the developers didn't want to give me a review copy. Sadly, it seems that the game has no audio on Linux. Other than that, it seems to work okay.
Update
: It seems the game isn't meant to have any audio unless you're in a 3D match. I'm surprised really, as some sort of music of ambient sound would have made it a far more pleasant experience, but I guess that's what our own music is for.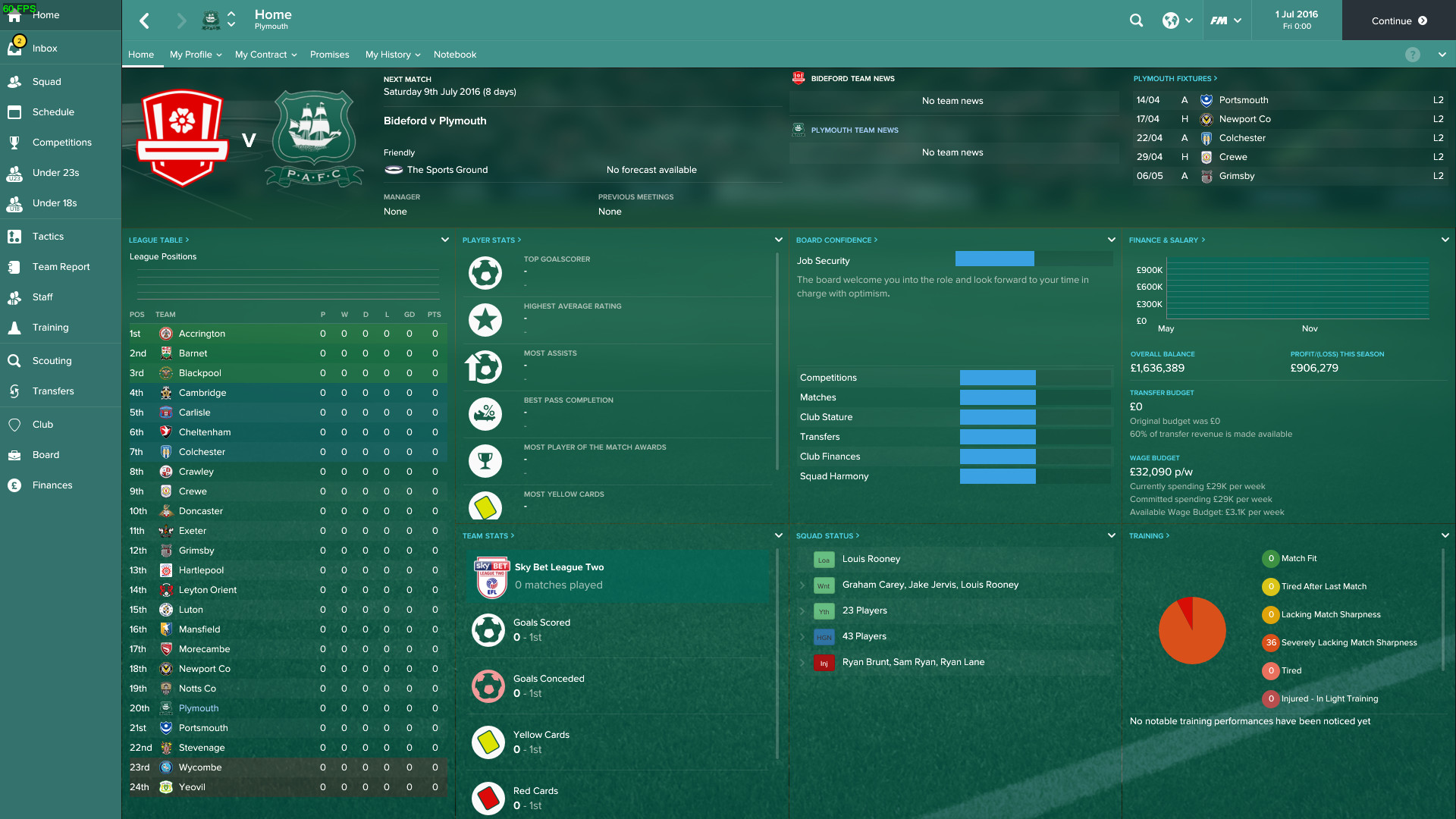 It's quite an overwhelming game, tons and tons of options available to you and it seems quite daunting. You have to manage player contracts, arrange meetings, sort out player training and so on. I do like that I could pick any team I wanted, even my local team.
I'm much more a fan of games like FIFA, over the spreadsheet management games like this, so it likely won't get any further thoughts from me.
About the game
Take control of your favourite football team in Football Manager 2017, the most realistic and immersive football management game to date. It's the closest thing to doing the job for real!
With over 2,500 real clubs to manage and over 500,000 real footballers and staff to sign, Football Manager 2017 elevates you into a living, breathing world of football management with you at the centre.
You'll have full control of transfers and decide who plays, and who sits on the bench. You're in complete control of tactics, team-talks and pitch-side instructions, and you'll follow the match live with our acclaimed 3D match engine. You'll also deal with real football media, solve player-happiness problems and the board will watch your every move.
Some you may have missed, popular articles from the last month: