If you're like me and you love your turn-based tactical battles then Fort Triumph [Steam, Official Site] needs to be firmly on your purchasing radar.
Previously posted by our contributor BTRE back in April of last year, as they were looking for testers. They've since announced their Early Access launch date as April 26th so there's not long to go! They said it will be on Steam with other stores being possible too, but they're only announcing Steam for now. Their current plan is to remain in Early Access for around a year, while they steadily add more content.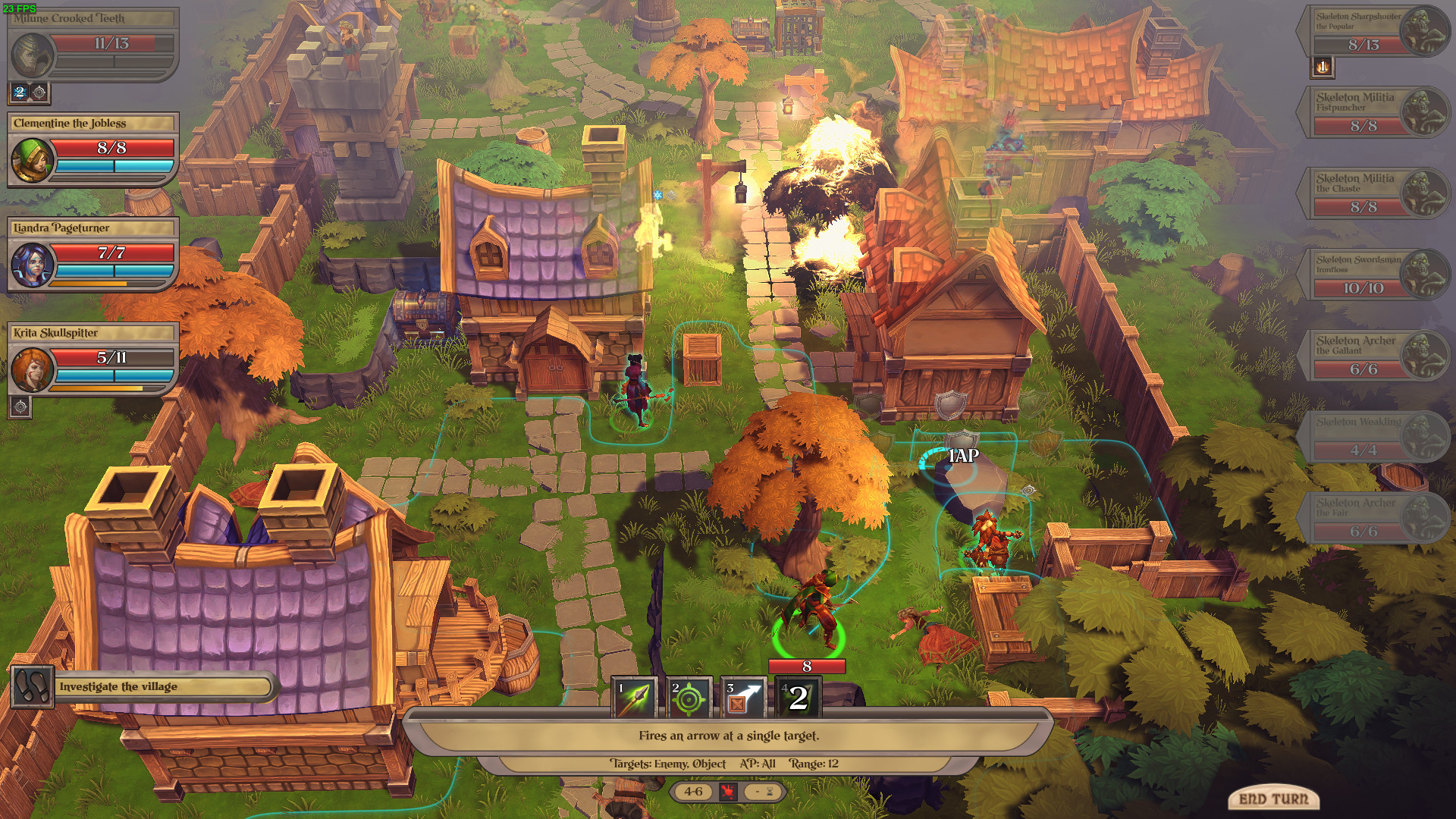 I've been sent a key by BeefJack, the team they're using to help promote the game and I've come away from it quite impressed I must say. While it's quite short for now, as it only includes a small slice of content, what's there is solid. The turn-based mechanics are very much like XCOM, with a fantasy setting and a slight comedic twist. Being able to use the environment and objects around you in your attacks is quite amusing, like knocking enemies into water, knocking them into each other or kicking boxes into them. You can even set fire to a tree and have it spread to enemies around it.
It also includes other familiar elements like partial and full cover, along with different abilities per hero. As each hero gains experience during a battle, they will level up and gain access to new abilities too.
Performance does need improving, but this is an alpha-quality build so hopefully it's something they will continue working on.
If you're interested in trying it, there's a demo currently on Steam. I'm not sure how old that is though, it's possible it may be a few versions behind.