I really don't quite know what to make of Road Dogs [Steam, Official Site], but this free to play MMO recently added Linux support.
Note: It's currently in Early Access.
The game added Linux support last month, although I don't imagine it was too difficult since it can be run in a browser as well. Don't let that instantly put you off though. I wouldn't let it being free put you off either, as the developer is very clear about it not being pay to win.
First up, check out their trailer: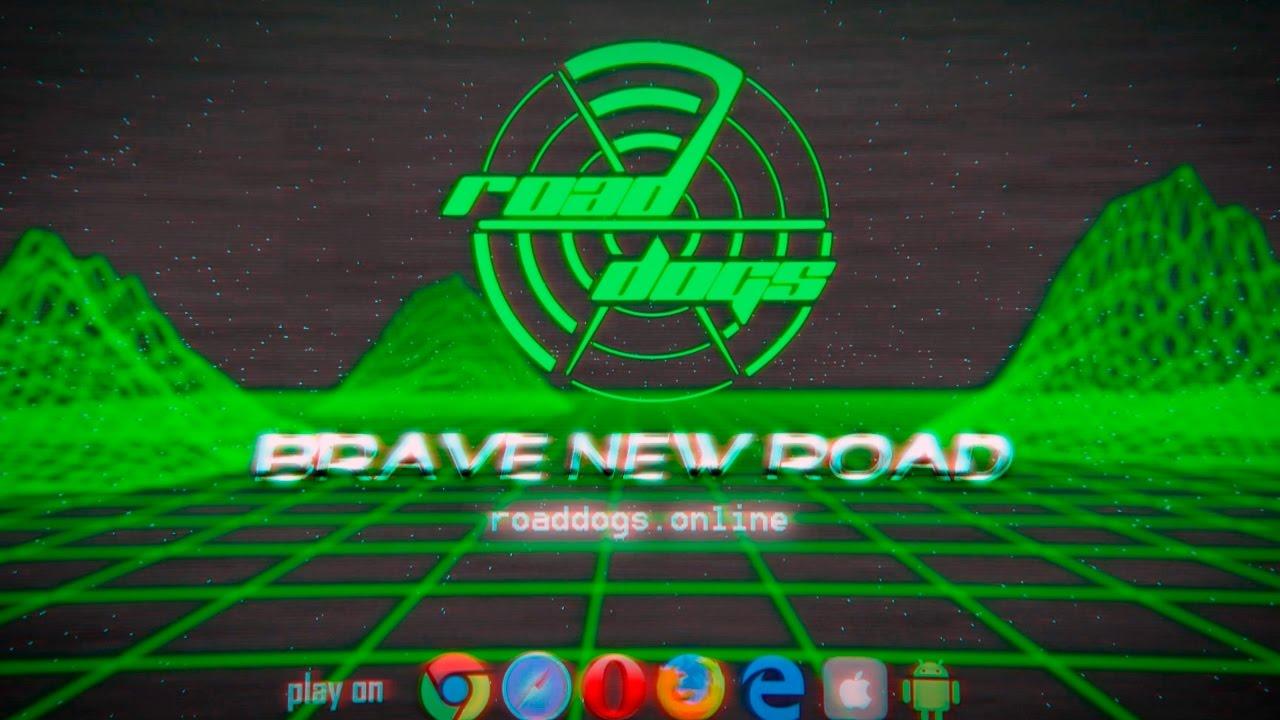 Here's how they officially describe it:
Road Dogs is an MMORPG in the privateer/trader genre, and a reincarnation of Steve Jackson's Car Wars — a 1980s board game in a hybrid with the global mode of Mount & Blade and Fallout. Imagine how a classic MMORPG would look on an old arcade machine — Road Dogs is our fantasy in this theme. Our goal is to create a live PVP-world, something like 2D EVE Online, using the trends of recent years as elements of .io-games, and their minimalism, arcade similarity in particular.
Annoyingly, they don't have Steam integration quite done yet. So when you pick a server, an extra window will pop up asking you to sign in with Steam. I imagine that alone will put a few people off and rightly so, it's not a good look for a game, but hopefully they will get proper Steam integration setup as it's further developed. Thankfully, you do only have to do that once.
It's a vehicle-based MMO, so rather than controlling a single character with hunger and thirst, you travel around in customizable vehicles. What makes it different, is that it's not in 3D, it uses a very retro-looking radar-like interface for when you're on the world map: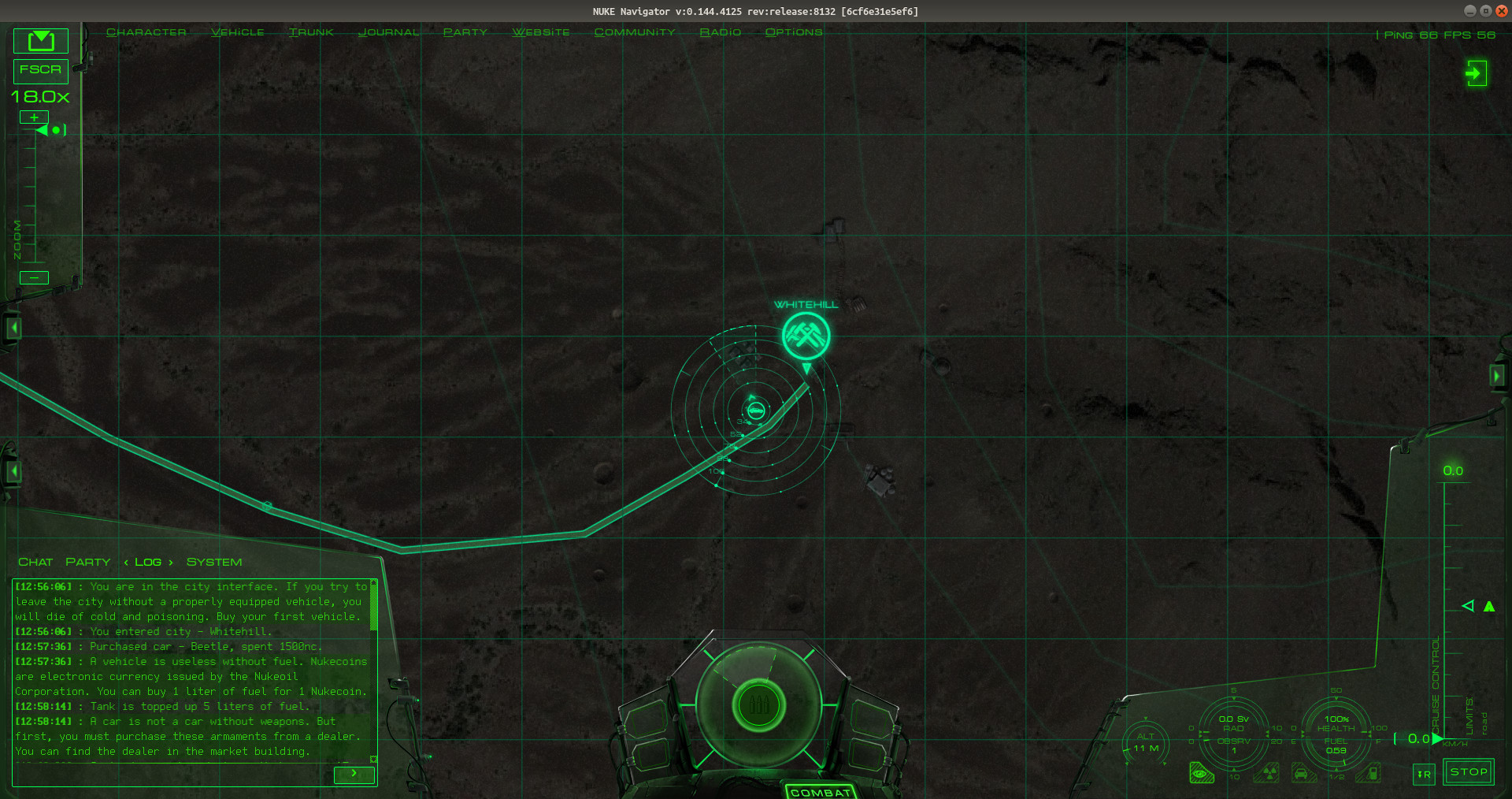 You can zoom out really quite far as well, to see even more: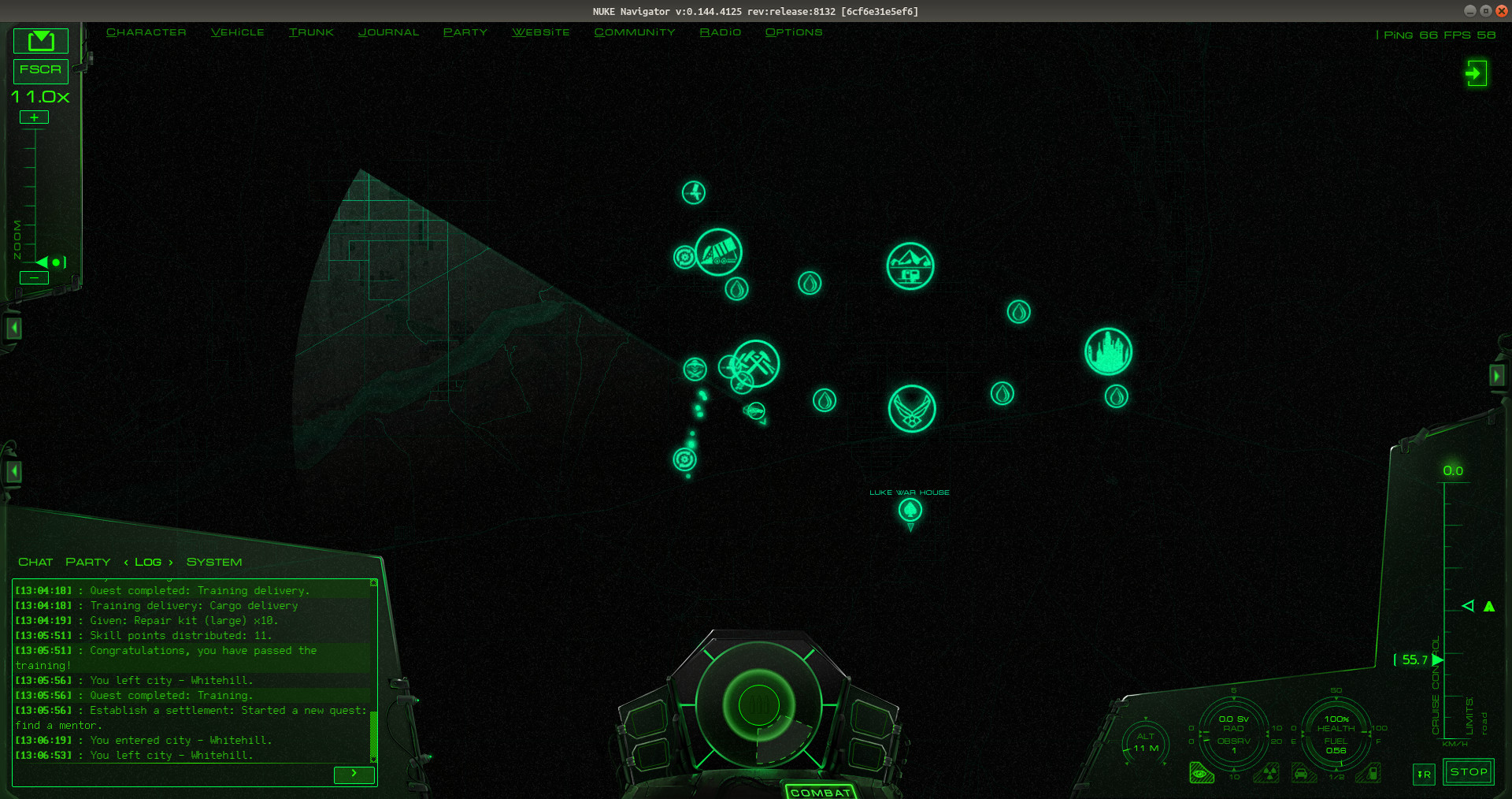 It certainly is quite stylish, with the retro-future style to it. I haven't had any trouble navigating with it being quite clear, so it's quite welcoming for new players. It offers up a tutorial too, which does at least give you a helping hand for a few minutes at the start.
Travelling around is real-time and since it's an MMO, you could pass by other players on the map. Surprisingly, I've actually seen a few random players driving around and it's actually pretty sweet when you get a bit further in, especially when you see combat and you floor-it to get away, or join in and hopefully not lose your first set of wheels.
It's also quite a slow game, especially at the start when you've got the most basic vehicle it can take a while to get anywhere. For those who like to chill out, travel across the wasteland, trade and do whatever it might be a nice MMO for you, certainly different to the usual sorts. I've done a few quests, purchased a few parts to upgrade my little Beetle and it's been an strange ride.
It will be interesting to see if this MMO sticks around. Find Road Dogs on Steam and the Official Site.
Some you may have missed, popular articles from the last month: