The excellent dungeon crawler Hand of Fate 2 [Steam, GOG] has a big free update that's now live featuring the Goblin faction.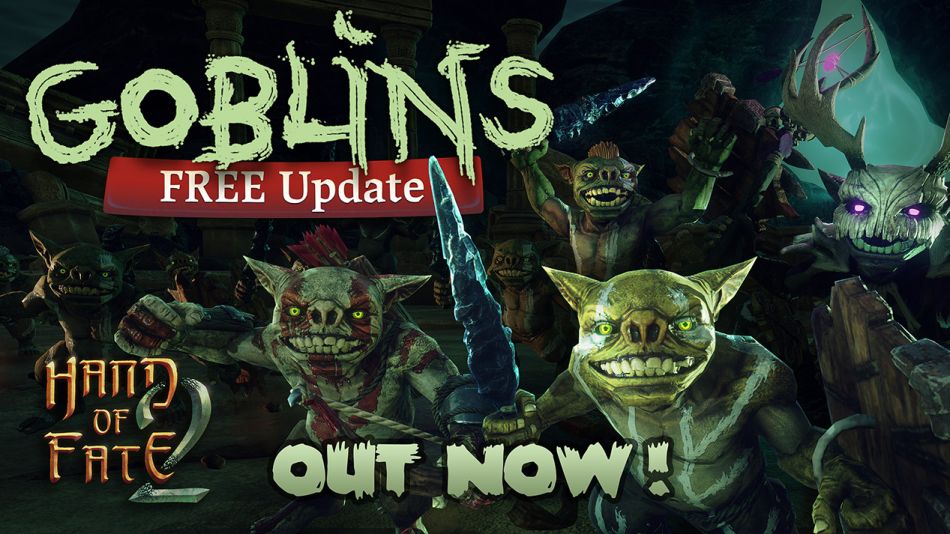 Here's the full changelog:
Added Goblin Faction enemies.
Added two new Goblin Encounters.
Added new equipment and two equipment upgrades.
Added Goblin Faction Endless Adventures.
Updated Snare struggle input to support tapping Defend (note that the previous struggle input of 'rapid movement/waggle stick' is still valid. Struggle input UI can be toggled in the settings menu)
Updated the zoom level of the 'view map' camera and added ability to pan using movement/left stick inputs
Loading time optimisations.
Lots of graphics optimisations.
Option to remove hit pause.
Really pleasing to see Defiant Development continue to expand an already great game. I've spent many hours enjoying it, as it really does suck you in with such fantastic presentation. A fair amount of randomness is involved in the gameplay of course, but that's part of what makes it so great to repeatedly jump back in.
Since this patch, it does feel a bit smoother as well so they did a good job there.
Some you may have missed, popular articles from the last month: