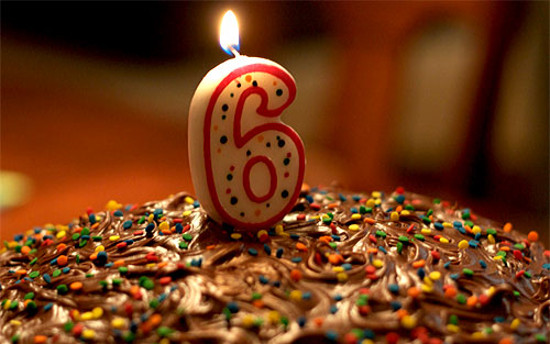 Well that came fast. Six years ago I started tinkering with the first iteration of GamingOnLinux, and here we are still going strong. You can see a snapshot of
how we looked back in 2011 here
(on our original address), my how we have changed.
First of all I would like to thank everyone for their support over such a long time. There's been plenty of high and low moments, and no matter what happens we still keep chugging along.
I am totally unprepared for this, but I think I will do a livestream later, so keep an eye out on our twitter for announcements on when it's going live. I will probably comment on this article to update people on it too. It will probably include me failing at Distance, and other games people can vote on.
I do make mistakes when writing articles, I am not a professional but a hobbyist at this who just got lucky, and I do get things wrong, but you all stick with me and help me and the website grow. I would just like to remind you that I am Human, please treat me as much when I get things glaringly wrong.
I am especially thankful to the developers who speak to me regularly, and put their trust in me by sharing early details.
Most of all, thanks to all the editors/contributing editors for their hard volunteer work writing articles! Without you guys, I would be lost.
Linux gaming is better than ever, but let's not forget to remain polite, help each other and keep our platform moving. Remember that people of all ages, races and knowledge are using and making games for Linux. Try to remember that not everyone is as smart as you at something.