Here's something awesome to see, the Valve demo of the HTC Vive on Linux was using Kubuntu, and we have some pictures.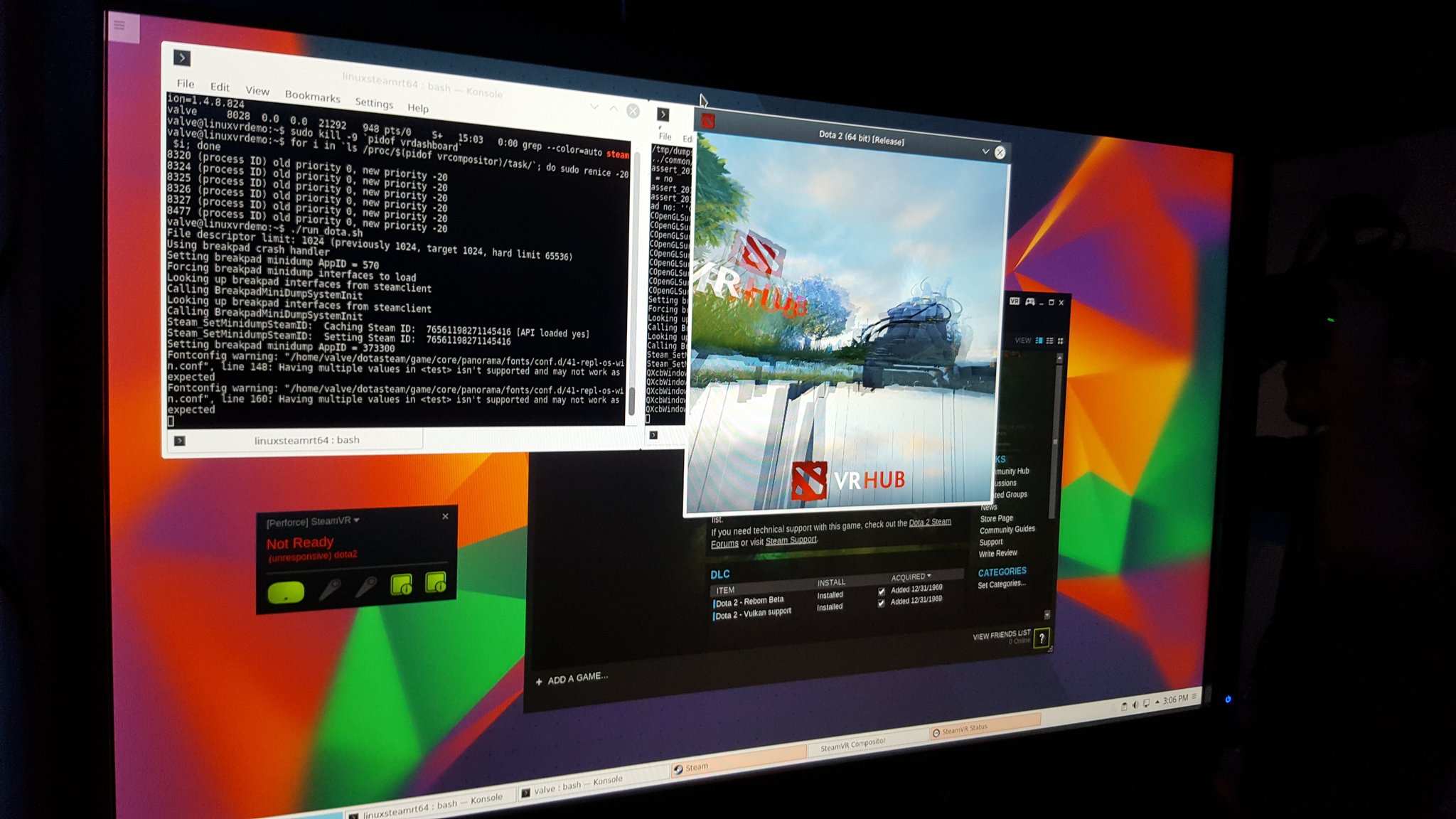 Thanks to
Daniel Blair
for the pics.
As mentioned before, SteamVR on Linux will use Vulkan and not OpenGL. This is probably one of the main things that held up SteamVR/HTC Vive support on Linux.
I'm really pleased it was shown off, as it now means Linux will stop missing out on this new hardware. It's one less barrier for people wanting to game on Linux.
What's interesting is that they didn't use SteamOS for the demo, what are your thoughts as to why they used Kubuntu?
I imagine it's due to Kubuntu being a more desktop-friendly OS just to "get it done" until support is properly ready in SteamOS. As for Kubuntu itself, probably just developer-choice.
No word yet on when the VR support for Linux will be officially released.
Some you may have missed, popular articles from the last month: