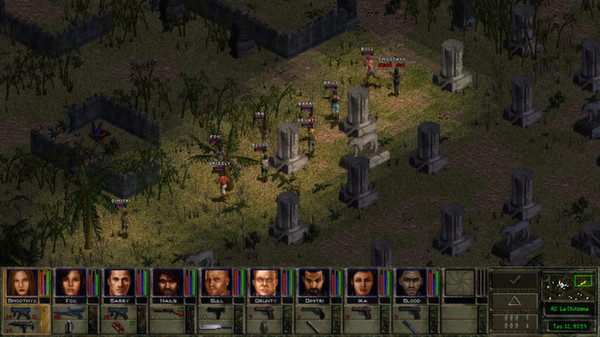 Topware Interactive are continuing to bring over their older games to Linux using Wine, and that's okay. The latest is Jagged Alliance 2 - Wildfire [
Steam
].
How to get access?
Go to the games properties, go into the beta menu and enter the password "ja2wflinuxtestbeta" and then select the "Linux Beta Test" branch.
See the
announcement for more info here
.
I've seen a few reports that it doesn't download for some people, so you may want to hold off until the initial kinks are sorted.
About the game
(Official)
An exciting mix of strategy and role-playing that puts you in charge of a nation's fight for freedom. Your objectives are - to hire a core group of skilled professionals through A.I.M., the Association of International Mercenaries; to win the local population over to your side by displaying courage and loyalty; to train your men around the clock and then send them into dangerous missions and lethal fire fights and to conquer the depths of underground mines, reap their riches and discover their secrets. Each success will bring you closer to total victory, while each failure must be overcome with iron determination. Sometimes a tactical withdrawal can bring you more benefits than a battle for battle's sake. Retreat from one sector only to surprise the enemy by attacking on another flank. At the beginning, some of your enemy's bases may seem to be impregnable - but don't despair - you will have to become stronger step by step and slowly gain ground.
Some you may have missed, popular articles from the last month: