At the Gates
- Lead a barbarian kingdom to glory during the final days of the Roman Empire. An empire builder by Jon Shafer, designer of Civ. The developers have confirmed it's coming to Linux!
QuoteAfter a couple of weeks of work, Jonathan and I have successfully run At the Gates on both Mac and Linux! Our initial testing also shows that making an iOS version should be possible, so we're committing to release AtG on that platform as well.

There are still a few minor kinks to work out in the Mac and Linux versions, but we expect that they'll be available at the same time as on Windows. As a thank you for everyone's generous support so far we'll be providing a free version of each to everyone who contributes at the base $25 tier or above!
Great news, we need more really good games like this, at first I thought it was basically the same as freeciv but when you read up on it, it's far more than that!
The fact that season change, crops can dry up, floods can happen etc adds for way more strategy to this!
Here's a gameplay trailer: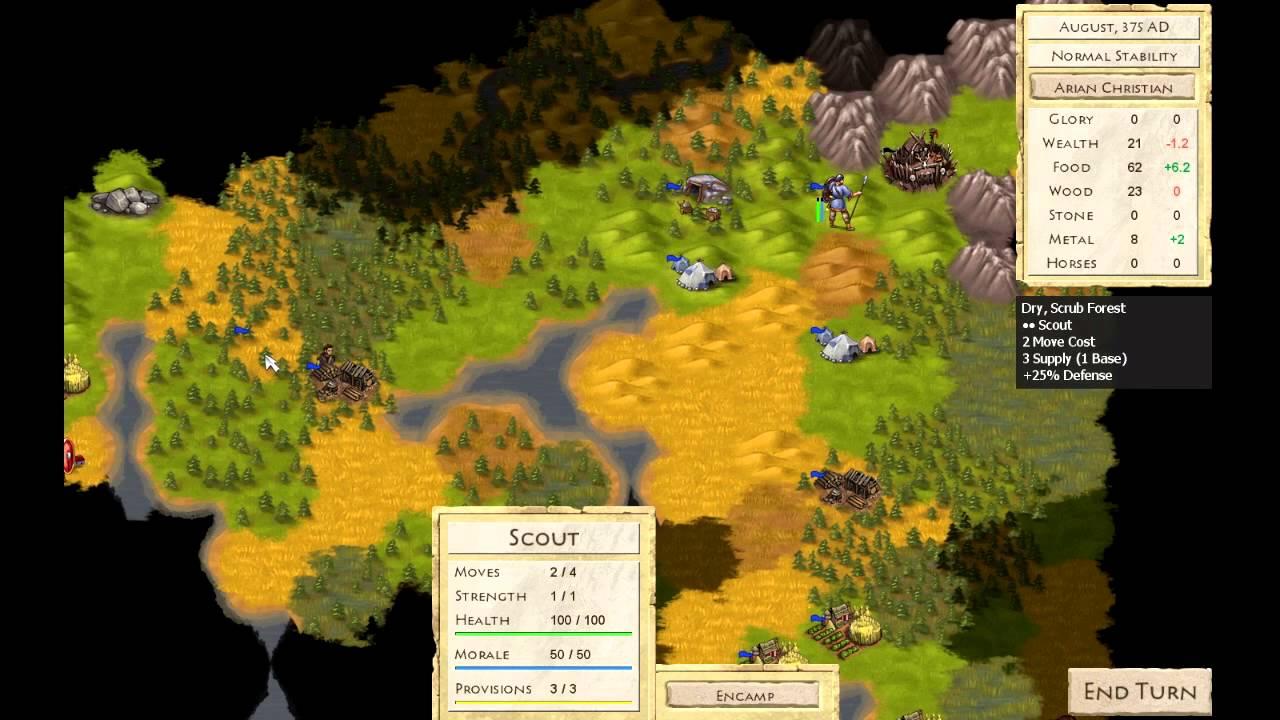 They are planning to launch the game in early 2014!