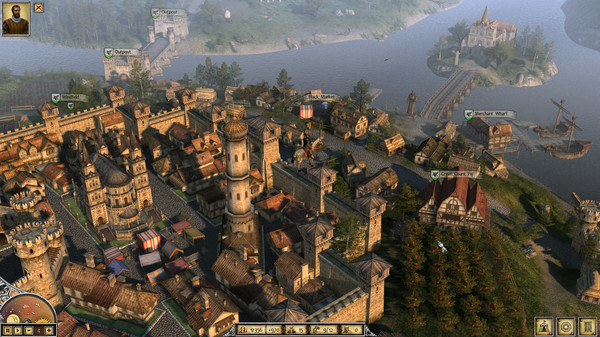 Legends of Eisenwald an adventure game with tactical battles, RPG and strategy elements that was funded on Kickstarter. They wanted to do a Linux release, but they didn't hit the goal to do it right away, and now due to finances it's on hold.
Speaking in a
recent Kickstarter update
they said this:
QuotePorting to Linux and Mac

We worked on porting for about a month but had to put it on hold. The reason is simple - current sales don't allow us to work on what we want (in this case, it's porting). If we continue to work on porting we might as well run our company to the ground as results of porting the game will not justify our modest office expenses. We still want to port our game but we either will have to wait for our financial situations to improve or rely on our community help. If anyone is willing to help us with it, please let us know. The work is not simple, the biggest part is to transition the engine from DX9 to OpenGL, and then changing from WinAPI to Linux/MacAPI.
I like their honesty, they simply can't afford the time to do it right now due to sales of the game. I can't argue with that.
Maybe one of our lovely porters who follow us will pick up on this news, or maybe someone new could take up the job for them. Would be nice to still see it on Linux even though they didn't hit the goal they wanted.
Some you may have missed, popular articles from the last month: