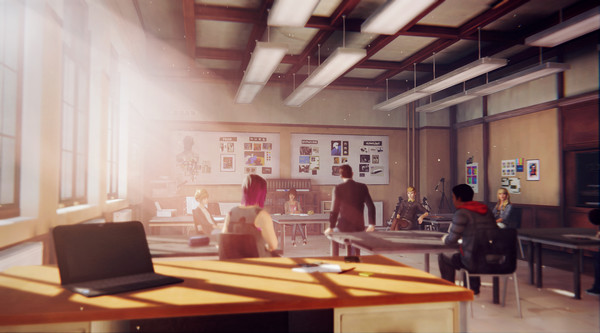 Hot on the heels of their patch for Company of Heroes 2, Feral has now patched
Life is Strange
. Nvidia Pascal users will be most pleased about this one.
This is a polishing patch aimed at a few urgent issues and is most welcome. This is why I love Feral, they prove time and time again they are focused on feedback and getting their games up to scratch for us.
Changelog
FIXED - High CPU Usage on single thread due to issue in curl library
FIXED - Rare issue with black screen on launch when in full screen mode
FIXED - DVORAK keyboard configuration screen layout does not match in-game keyboard layout
FIXED - Excessive CPU usage on some machines when the game is minimised
FIXED - Fixed edge case when swapping monitors multiple times
FIXED - Steam version does not fully quit in some rare cases
FIXED - Changing Vsync after switching to Windowed mode may cause the window to resize/reposition
FIXED - Linux Only - Improvement to pre game launcher
FIXED - Mac Only - Changing the resolution affects the mouse movement area
ADDED - Linux Only - Updated Graphics Drivers warning on Linux when running on unsupported drivers.
ADDED - Linux Only - Workaround performance issues with NVIDIA Pascal Architecture Drivers (10x0 series)
ADDED - Linux Only - Workaround driver issue on Linux Pascal Architecture (10x0 series) texture glitch
ADDED - Linux Only - Supports Square servers for Fedora users without curl installed.
Changelog taken from
here
.
Some you may have missed, popular articles from the last month: