Linux Steam Integration, the project originally made while developer Ikey Doherty was working on the Solus Linux distribution now seems to be continuing on under Intel with their Clear Linux distribution.
As a reminder on what it is, in their words: "Linux Steam Integration is a helper system to make the Steam Client and Steam games run better on Linux. In a nutshell, LSI automatically applies various workarounds to get games working, and fixes long standing bugs in both games and the client."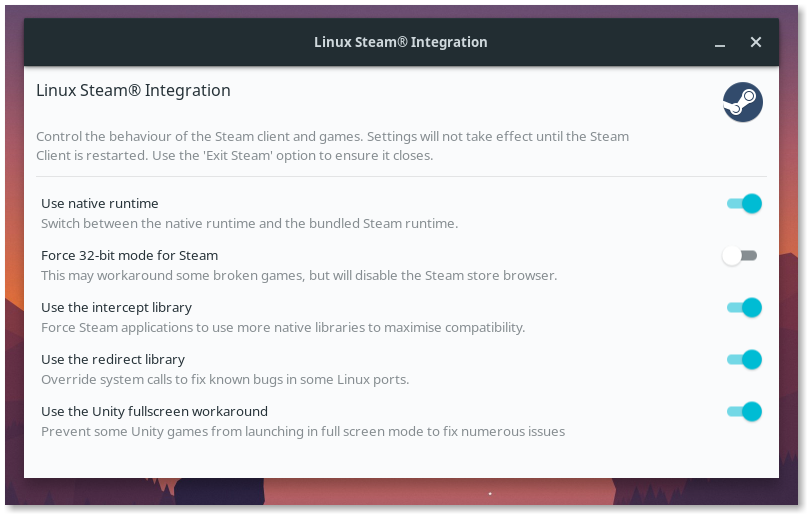 The majority of the work done on it is by Doherty, who left Solus with a message sent to Phoronix in November. The LSI project didn't really see much activity for many months, however this changed last month when a new repository popped up under Intel's Clear Linux account. I'm not too up to date on what Doherty is doing now, but it seems he's doing stuff for Intel again (he originally left Intel to work on Solus) with the LSI project now under the Intel banner.
It's going to be interesting to see what they plan to do with it now. Whatever helps make Linux gaming better, I'm all for it. Find the new repository on GitHub.
Hat tip to Jacob.
Some you may have missed, popular articles from the last month: