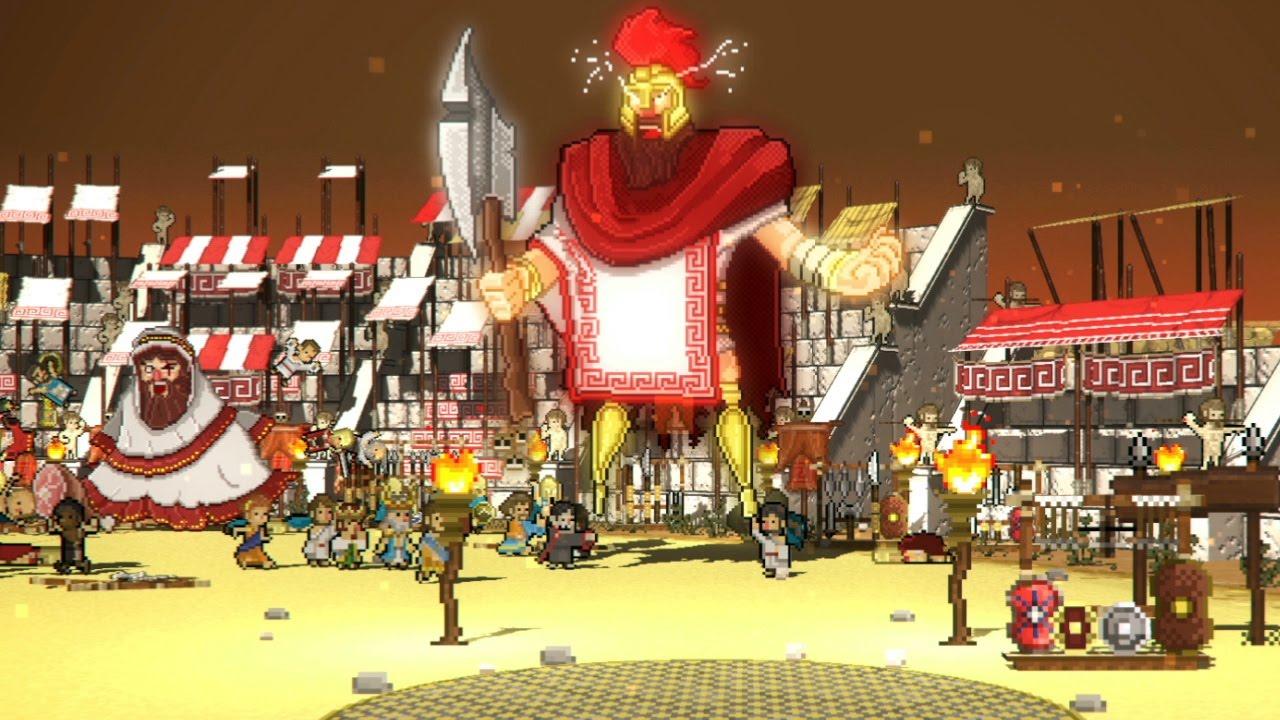 Okhlos is another new released that was provided to me by
GOG
, I tried it properly tonight during the livestream and sadly it isn't all that good. It wasn't my first time playing it, as the developer sent me an early copy a while ago which I remember well.
Essentially, you're in control of a mob in ancient Greece with a twin-stick shooter feel to it. You control a single character with the WASD keys and the mob with the mouse. You're able to recruit new members automatically by rolling your mob through them, and hold the left mouse button on enemies to watch hell unfold as your mob takes them down.
There's zero strategy to the game, the first boss battle was a complete joke considering how utterly easy it was. You float around with your mob, take down enemies, picking up power-ups and meat for health, destroy everything you can and there's little else to the game. It gets terribly repetitive very quickly.
Nothing in it really makes any sense, you're annoyed with the gods so you decide to go around destroying everything you can and kill the gods themselves.
There is some dialogue, although it's in small doses, makes no sense either and seems to be just thrown in to pace the game a little at times.
I'm going to be brutally honest, the gameplay just isn't all that fun. It has an amusing idea behind it, but I found it to be insanely easy to the point of boredom. People watching in the Twitch chat seemed to agree with my outlook on it too.
You can find Okhlos on
GOG
and
Steam
.
Some you may have missed, popular articles from the last month: