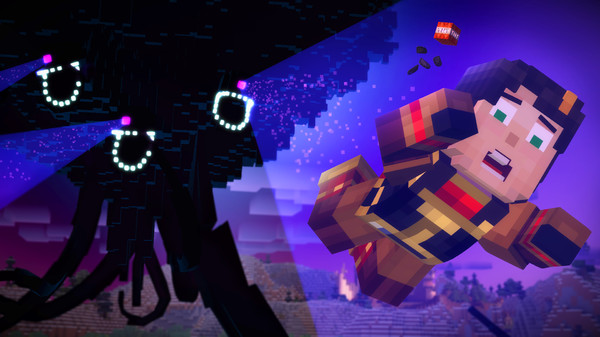 I've been wondering recently about what happened to Minecraft: Story Mode for Linux. A developer at Telltale Games even publicly spoke about his support for it and offered out a Beta to multiple people willing to test.
I was accepted to test, the game ran smoothly, everything looked good and then...nothing happened. No one spoke of it again, Telltale themselves went silent on it and it looked as good as dead. It was odd, because the Linux version seemed ready.
Turns out, it was ready.
I caught up with David Brady, the developer who worked on it, who has since left Telltale Games to work for another big developer. In his own words he said "it was my opinion that Minecraft was ready for release". He seemed very certain of this too when we had a chat. That was the main bit I'm able to share, but he was very clear on it.
I should note those are the thoughts of that developer, not of Telltale Games as it stands right now.
I reached out to Telltale Games through the usual channels, but sadly I received no reply. We may never know what really happened. I doubt Microsoft would have suddenly requested the plug be pulled on it (they now own Mojang), since this was all happening after Microsoft's purchase of the original Minecraft developer.
We can speculate, of course, as to what actually happened. It could have been the usual low market share issue that the "higher ups" didn't like the idea of, which would have been strange since the work was already done and obviously approved of in some way.
It could have been a case of having no one left to maintain it and support it going forward, which seems quite believable. All extra platforms come with a support cost, but since Telltale don't speak about it, we just don't know.
If you ever read this Telltale Games, get in touch, let's have a chat.
A shame, it would have been really nice to see a Telltale title on Linux. I've always been itching to try their titles.
Some you may have missed, popular articles from the last month: