Never one to pass up trying out a free game, today I tested out some of Never Split the Party, an "an ultra social rogue-like" and it's not bad. While the game is free to play, you only get given one single character. If you want access to the others, you need to buy the Fellowship DLC which will unlock the Cleric, Rogue, Mage, Ranger and Mercenary.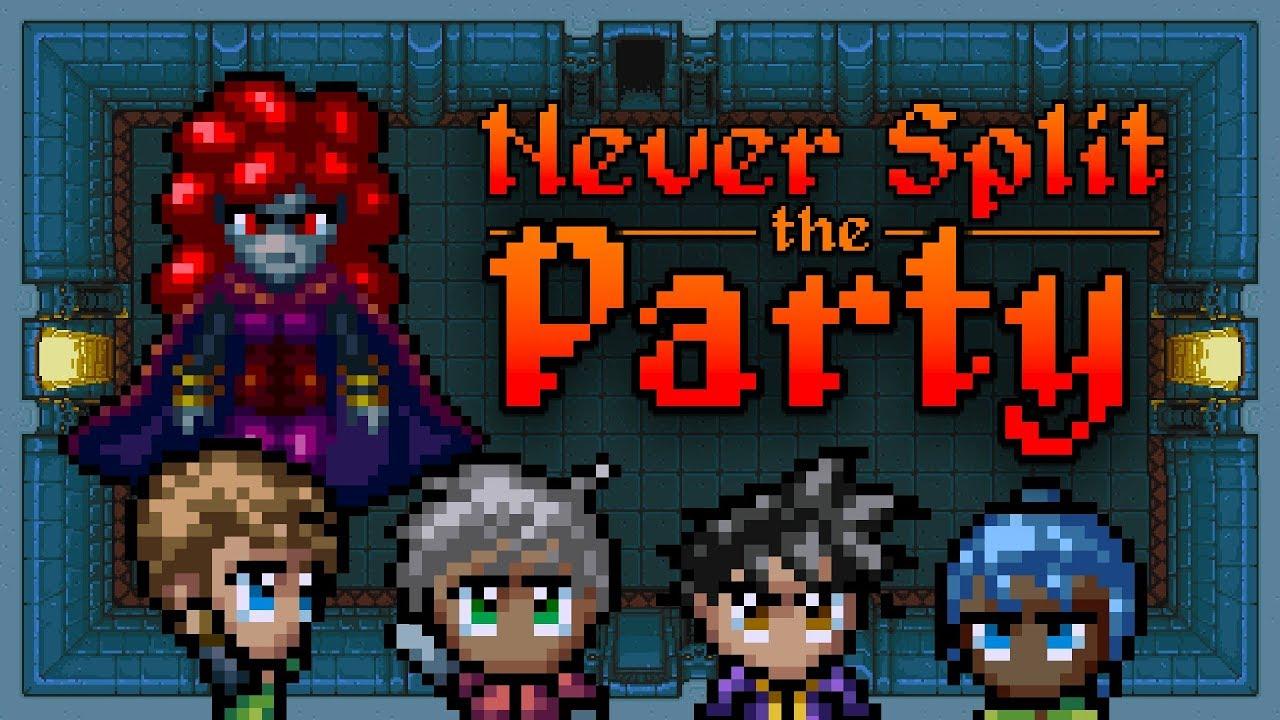 It's an online game requiring four people and together you will explore random rooms in a dungeon (much like The Binding of Isaac). Each of you will be given a special role in the group, so one will have access to the map and while others are in the same room they can also see it, another can see each players health and so on.
I tried it out for a while and it's not bad, it has some interesting ideas and the fact that the base of the game is free is quite nice. Regardless of how you feel about DLC, the base game acts as a mostly fully-featured demo so if you do enjoy it buying the DLC will then give you the full game. I actually quite like that idea, as it can keep the community flowing with a free game while allow people to support to the developer.
What's quite amusing, is that some of the enemies you encounter can literally shove you into a different room, so it's actually quite tricky. There's some good variety in the enemy types, wild boss battles, tons of special equipment to find and more.
Will be fun to see what extras the developer adds in during Early Access. Find it on Steam.
Some you may have missed, popular articles from the last month: