Some sad news to wake up to, as No Brakes Games have discontinued Linux support for Human: Fall Flat [Steam].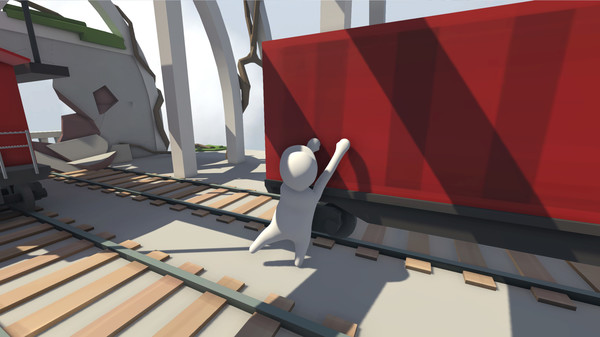 Here's what they said on a Steam post:
Unfortunately we've made the decision to discontinue Linux support so we can focus on new content and features for Windows and Mac versions. Apologies for this but thank you for your understanding!
Going by SteamDB, it looks like this was done around five days ago.
The Linux version does still exist and it is still playable, but they're no longer advertising it and so it will not get any future updates. It's a sad time when things like this happen, especially when I was quite a fan of the game. Thankfully though, this situation is actually really quite rare.
In the era of Steam Play/Proton, it's not such a massive issue, although it does become a nuisance when they leave an outdated build up since Steam doesn't currently offer a built-in way to pick between Native and Steam Play. Native2Proton is a thing, but it's not as simple as Steam's click and play. So, Linux gamers end up with a subpar experience. It's also not great for people who don't use Steam, since they actually removed Human: Fall Flat from GOG at some point too. Obviously though, it's still not good.
What bugs me about situations like this, is that developers end up being able to drop support for platforms with basically no repercussions. Anyone who purchased it solely for Linux support does have a right to be annoyed, but can they refund it? Not unless you're within two weeks and under two hours play time. You could argue "you got your money's worth", but then you paid for support which you no longer get while other platforms that paid the same still do.
As mentioned though, this situation is quite rare but it's still not great.
Some you may have missed, popular articles from the last month: