One Deck Dungeon, a roguelike dungeon crawler is currently celebrating a first release anniversary and it turns out we've never covered it here before. Note: Personal purchase.
Shame we never covered it, as it's a strangely addictive brew that has managed to pull my interest right in. If you've played the original board game, you will probably enjoy this adaption as it seems to be done quite well.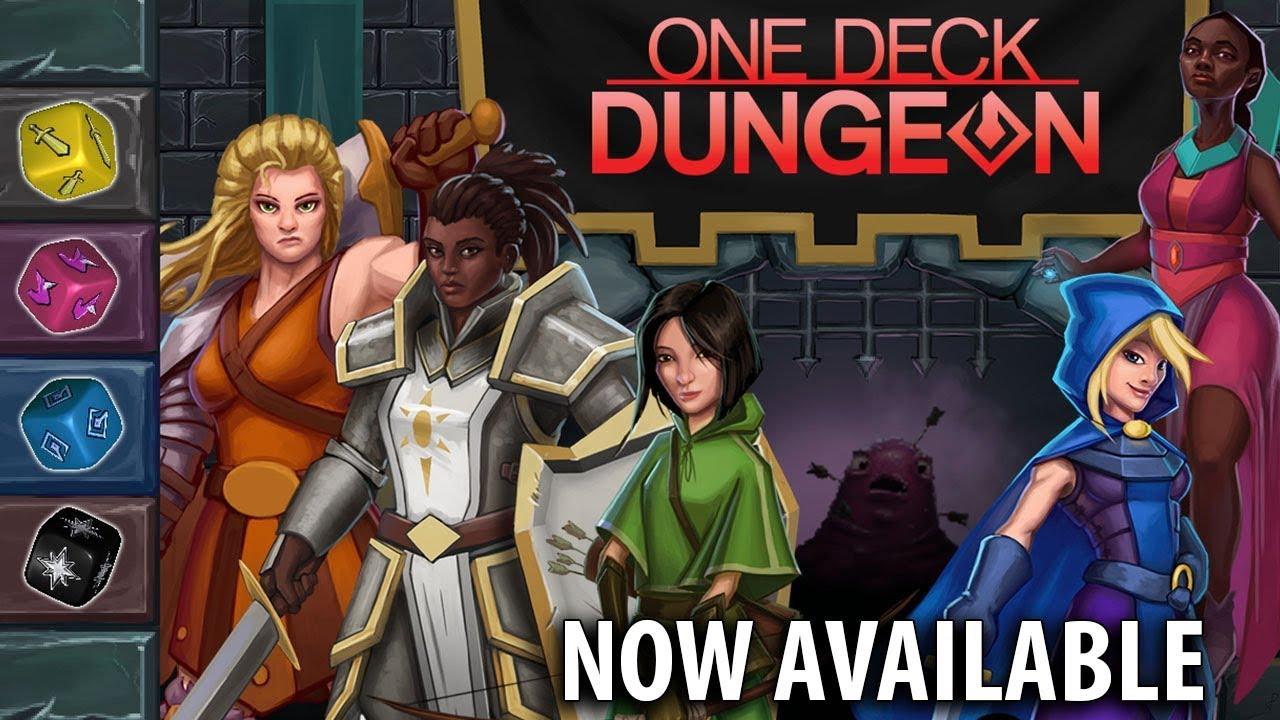 I will admit, the game starts off a little confusing with all the different dice and abilities available but thanks to the clean layout and the surprisingly good help text available actually getting going is pretty quick. Games don't tend to last too long either, so it's a pretty great game for those who don't have a huge amount of time available. Although, saying that now seems a little silly considering how many hours you can easily lose to it.
The actual gameplay loop is simple with you exploring different rooms in a dungeon, dealing with traps and enemy encounters by rolling dice and hopefully getting the right dice to fill up various challenge boxes to prevent taking damage and losing time. You can boost your dice amount with abilities, items and so on gained from various encounters and repeat until you die or manage to complete a dungeon. As simple as it is, it's stupidly addictive to play.
There's a nice progression system for each character too, although for those hard-core players that's actually optional. Each time you go through a dungeon, you gain XP and level up allowing you to put points into a character to gain more abilities making future runs perhaps a bit easier or more interesting.
It's on sale on Steam with 50% off to celebrate the first anniversary, good time to pick it up although the sale ends in little over a day. No issues encountered in the Linux version, it's been running very nicely. If you enjoy a good dice-rolling dungeon crawler it's a great one to pick up.
Some you may have missed, popular articles from the last month: