It's true that the marketing around SteamOS and Steam Machines wasn't all that great, but what they're showing as "Optimized for Steam Machines" is a bit of a joke. As noticed on reddit.
On the Steam Hardware page is a scrolling list of banner advertisements for games that are supposed to work well with a Steam Machine or a Steam Controller. The problem, it seems Valve haven't really done their homework for one of them.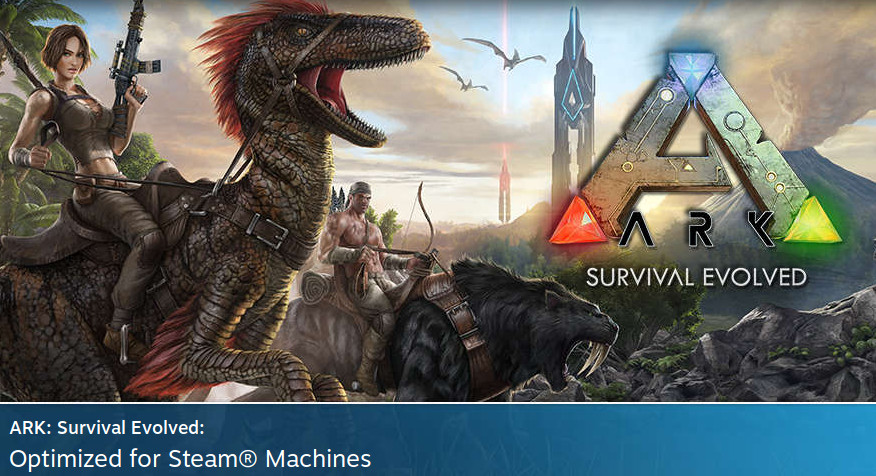 Optimized? Sure it is…
ARK: Survival Evolved shows up as "Optimized for Steam Machines", which to me is pretty insane.
The game has always been pretty terrible on Linux. The list of issues with the Linux version of ARK is pretty long and the developers don't really seem to care at all about the Linux version. They never seem to comment or even acknowledge any Linux bug reports. Want to see an example of a good list of issues? This review nails it. From personal experience, I've experienced nearly all the issues listed in that review, as I know many others have too.
It goes to show how out of touch Valve actually are with the marketing of their own ideas. Advertising a game that has a pretty poor Linux version will only do one thing — continue making SteamOS and Steam Machines look bad. Remember how a lot of tech sites reported on the lower performance of games on SteamOS compared with Windows? Stuff like this really doesn't help.
If Valve ever want SteamOS and Steam Machines to be taken seriously, now or in future, they really need to up their game on things like this. I understand why they did it, since it's big and popular and they needed those titles to sit along side Steam Machine advertisements, but it's still a damn poor choice.
I've grown more impatient to see what Valve will be doing with SteamOS over time. I've honestly defended it too many times. Unless Valve really start pushing the boat out for it, SteamOS and Steam Machines will fade away without anyone really caring. Thankfully Linux gaming as a whole is doing pretty damn well, just not what we all originally hoped for.
Some you may have missed, popular articles from the last month: