Developer Arbitrary Metric have put out a rather interesting retro-3D horror title with Linux support and it's quite an experience. Note: Key provided by the developer.
This is actually the "Definitive Cut edition" (the previous version didn't have a Linux version), which includes new areas to visit as well as the usual tweaks and improvements you would expect from an updated version.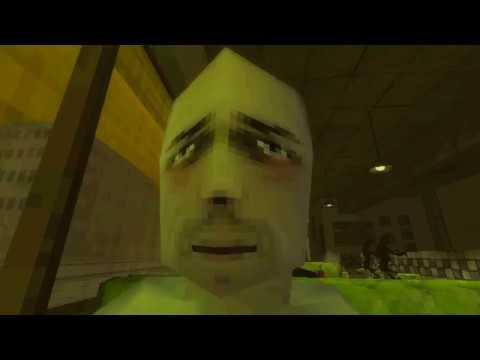 Features:
A narrative, horror tinged adventure game that takes you on a journey through a cruel fever dream world.
Cutting between numerous detailed and varied vignettes, unravel how the stories of three separate characters intersect.
Explore the detritus of forbidden industry, kill, drive through the night, find yourself in conversation with some very off-kilter individuals.
A leisurely playthrough should take forty five minutes give or take, with plenty more to discover in the detailed, grimey low polygon environments. Or speedrun it, if you'd prefer.
Over an hour of gorgeous dark ambient music is used to create our subtly dynamic soundscape. An anachronistic blend of modern and outdated production as glitches and textural pads meet synthesis & sampling akin to a haunted recollection of 90s Unreal Engine soundtracks.
It's a definitely a game to have the lights off and headphones on. A thoroughly strange game and that's being kind, but something about it is quite compelling. I liked it enough to finish it and it's left me with many questions. I don't think I saw all it has either, I think there's a number of secrets I missed that I want to go back and find. Since it's so short I won't talk about any specifics of what happened, you will need to experience it for yourself. If a short and well presented experience is what you're after—go for it.
Some you may have missed, popular articles from the last month: