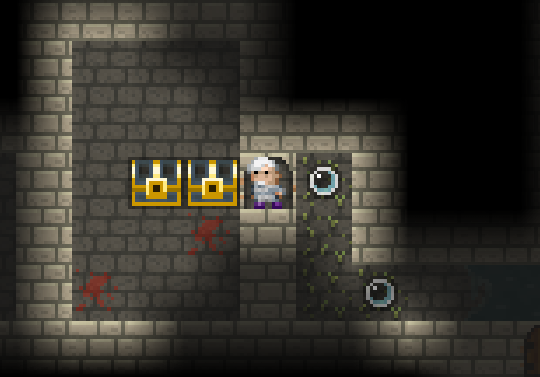 Pixel Dungeon
is a traditional procedural death labyrinth game with pixel-art graphics and simple interface. Originally designed for Android the game is going to be open sourced soon, which means a port for Linux opens up!
QuoteAs I promised several months ago, I'm going to open the source code of Pixel Dungeon.

When? I think it will happen in about 3-4 weeks. I will need to fix some bugs of the latest update (and release a corresponding hotfix) and after that it will take about a couple of weeks to clean and tidy the code (but don't expect to see an example of good code style :)).

How? I have zero experience in maintaining open source projects and I have no idea how it's usually done. So I'm just going to create a public repository on GitHub without collaborators - anybody will be able to make a pull request to get a copy of the code. Probably some kind of a license will be included there.
Source
I would be interested to see how long a Linux port would take. I'm not exactly sure of the work involved in a port, but Android & Linux of course share a lot of the same underlining kit.
Game Features
-Pixel-art graphics
-Music by Cube_Code
-Basic sound fx
-Simple touch interface
-25 randomly generated levels (sewers, abandoned prison, caves, dwarven metropolis & demon halls)
-Various dungeon features (incl. hidden and locked doors, traps, chasms, chests etc.)
-25 types of monsters + 5 bosses
-80+ types of items (incl. armor, weapons, potions, wands, scrolls etc.)
-4 character classes (Warrior, Mage, Rogue & Huntress)
-Specializations (sub-classes), 2 for each class
-Enchanted weapons & inscribed armors
-Alchemy
-Shops
-NPCs and simple quests
-Rankings (high scores)
-Badges (achievements)
Some you may have missed, popular articles from the last month: