Planet Nomads looks like the survival game to really get me interested in the genre, the developers emailed in to let me know that the game is coming to Linux and will release in alpha form this month on the 25th of August.
Note
: It will currently be limited to alpha backers only, with Early Access due sometime in Spring next year.
From their email to me:
QuoteDuring Kickstarter back in March, people asked for Linux version and since porting doesn't require that many resources now thanks to Unity we decided to give it a go and now we're going to have the alpha build on 25th August.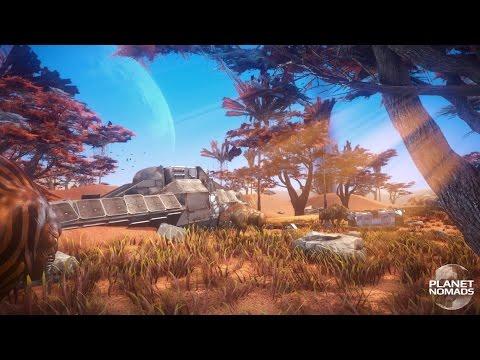 You can also see public confirmation in
their news post here
.
I should be getting a key from the developer to check it out, very excited!
Features
- Creation, survival and exploration are equally important
- Planet Nomads supports lego-style building on a large scale
- Building a spaceship capable of interplanetary travel is the first end goal
- Procedurally generated strange worlds with intricate biomes
- Open design - to easy add new mechanics and features as the game grows
About the game
Planet Nomads is a sandbox game of survival through building. As a lone scientist crash-landing on a beautiful, but unforgiving alien planet, your wit and craftiness will determine your fate in the upcoming days. Salvage all you can from the shipwreck and build something useful. A shelter for protection against the elements and curious creatures. A vehicle to expand your reach. When you've covered your basic survival needs, start a journey towards those strange monuments shining on the horizon, explore lairs of dangerous beasts and discover places with rare materials. All in the pursuit of building a spaceship that will take you to other planets.
Some you may have missed, popular articles from the last month: