Airships: Conquer the Skies [Official Site, GOG, Steam, itch.io] has added a rather interesting system to let you play back past battles using a new replay system, not only that, you can jump back in to actually play through it.
It's a ship-building Steampunk RTS about insane things happening to tiny simulated people. It's made by a single person and it's currently in Early Access.
Want to see the type of carnage you can expect? See this gif: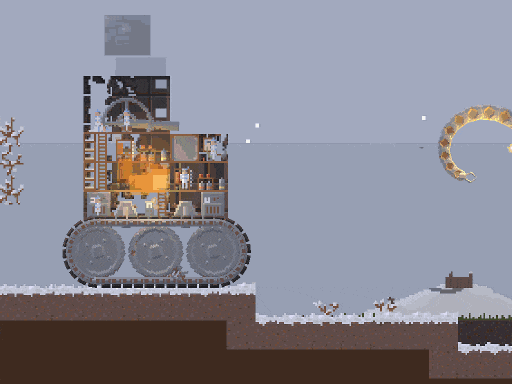 Here's what the developer, Zarkonnen, had to say about it:
The game uses lockstep multiplayer: the starting state is synced, and then only player commands are exchanged. The game state stays consistent between players because it's deterministic. This makes creating a recording system pretty straightforward: save the starting state and the commands issued, and the fight can be played back.

The cool thing about doing replays like this: because a replay is literally the same combat being played through again, the game can offer the player the option of re-inserting themselves at any time. This works by turning off the replay of stored commands, giving players control of their chosen side, and installing AIs in the opposite one. Which I think is a pretty neat and unique feature. Rewrite history! Could you have won that battle? What was it like from the other side? Would a different tactic have worked better?
The developer actually sent me a very early version some time ago in 2015, even that early in development I was really impressed by the game and how unique it was at the time. Sadly that version stopped working for me, thankfully my GOG contacts were kind enough to send over a fresh copy and they got their version updated today—handy!
As for the game itself it really does run rather beautifully on Linux, the only issue I had was alt+tab where the mouse cursor then didn't line up correctly, but that's really minor. One thing to be aware of, is that the version on GOG is 64bit only.
The game as a whole is rather amusing, seeing your little people work away in your fabulously (or not so fabulous in my case) designed airship, as they fire cannons at an assortment of different enemies. It can take a while to get used to it, but the tutorial does a pretty great job at getting you going.
The new replay feature works rather nicely! You pick a replay, then at the start of the battle you're able to pick which side you wish to take control of, or just watch the battle again if you like seeing tons of destruction. I decided to capture a little video as I was really impressed: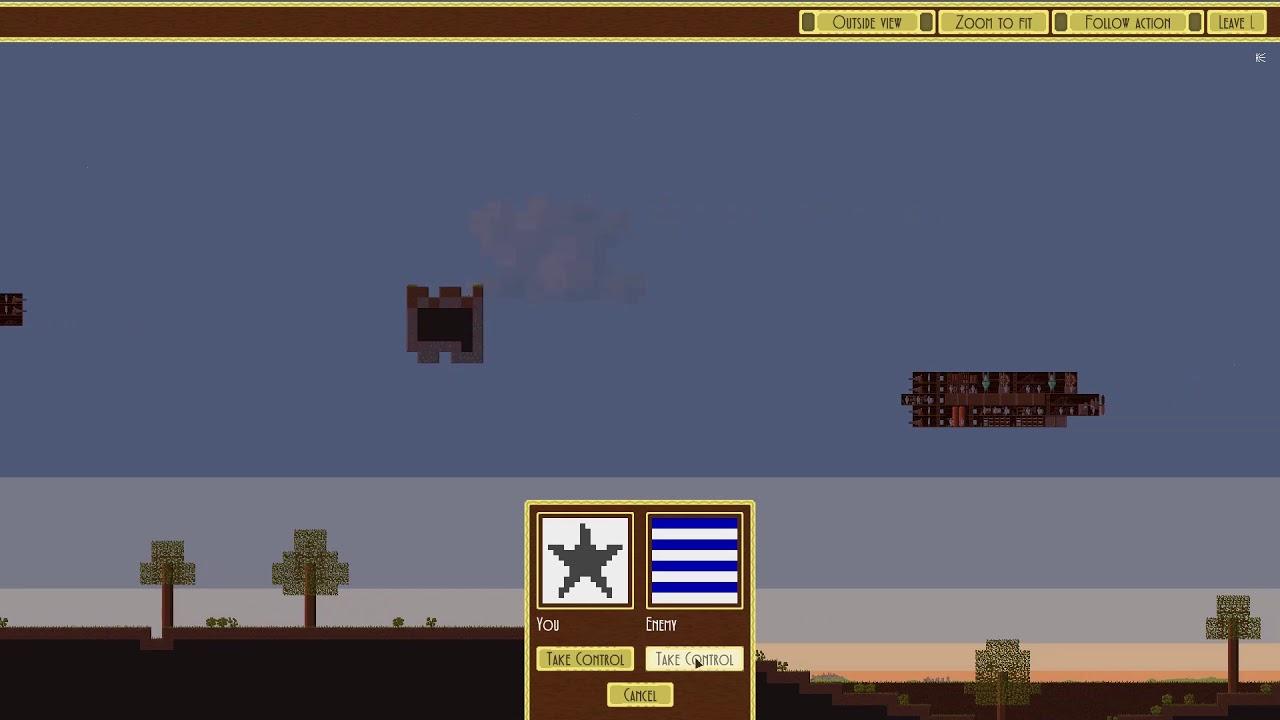 If you like the sound of designing your own Steampunk airships, do check it out.
Some you may have missed, popular articles from the last month: