The village building god game Rise to Ruins [Official Site] has expanded once again. This latest development release 'InDev 28 Unstable 3' overhauls the combat system. Ranged attacks are now possible!
For those unfamiliar with the title, it mixes up a few genres to create a pretty unique game. It has elements of a god sim, a city builder and tower defence and it's really quite fun. It has multiple game modes to choose from, with the ability to customize things to your liking.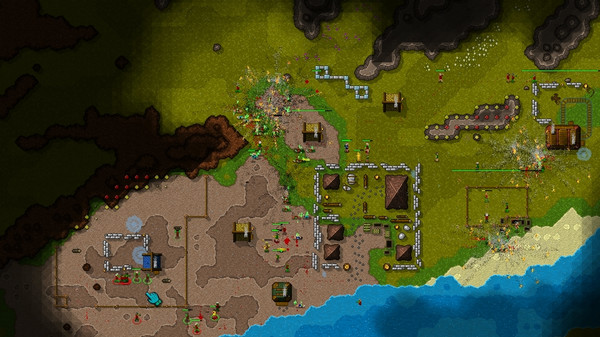 Something that has been long requested, was the ability to have bows and arrows. Your villagers no longer need to run right up to monsters and bash their heads in, as they can equip a bow and take them down in style now too.
It's not just villagers that have ranged attacks, Golems and Elementals now have them too. For example, a fire elemental can throw fireballs across your walls!
Shields are in too, giving a chance for attacks to be blocked.
Also, the "doggo" (dogs) that got added in the last development build, are now a little less brave. They will flee battles more often and monsters can now attack them.
See the full release notes here. The combat system is now quite a bit more in-depth than it was before, fantastic to see. Such a sweet game to lose yourself in, highly recommend it.
Some you may have missed, popular articles from the last month: