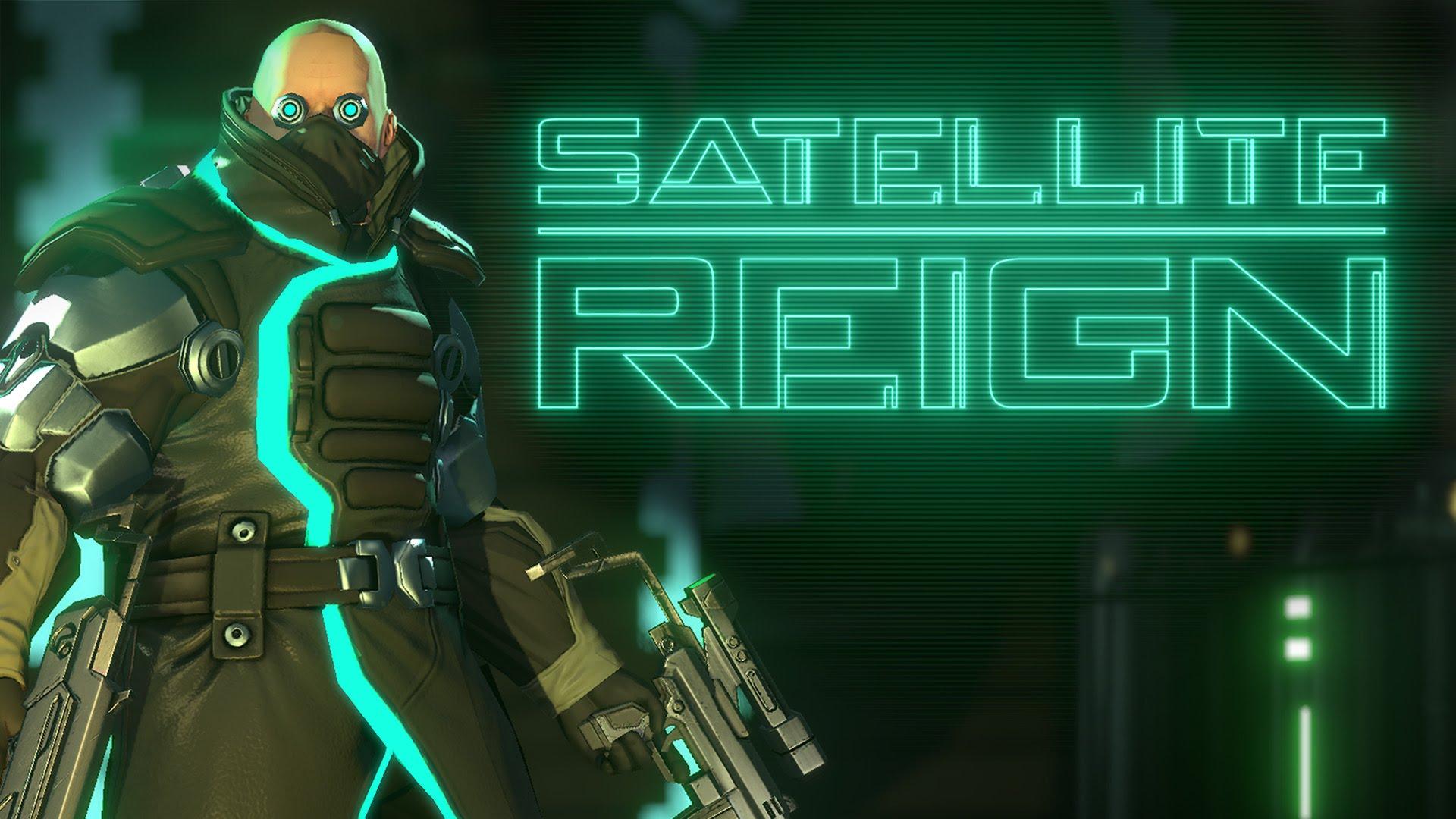 As a big fan of the old Syndicate, I've waited for this day for a long time. So, how is Satellite Reign on Linux?
Disclosure: I purchased the game myself, but the developers sent a copy over which was sent to Samsai for livestreaming that he did recently.
About the game
Satellite Reign is a real-time, class-based strategy game, set in an open-world cyberpunk city. You command a group of 4 agents through rain-soaked, neon-lit streets, where the law is the will of mega-corporations. Use your agents to sneak, shoot, steal, and sabotage your way up the corporate ladder, and take control of the most powerful monopoly of all time.
Each of your agents can be tailored toward your favoured play-style, while still maintaining their own unique specialisations. Shape your team into an offensive war machine, or an elite covert spec-ops outfit, and take the open-world city as your own.
Some initial thoughts
The developers really did give Early Access a good name this time, and it's great to see the game in its final form now. They always seemed responsive to issues, and to have a properly finished game actually turn out to be good when it leaves Early Access—that's an achievement.
It's a beautiful game, it really is. It fully nails down the cyberpunk look and I couldn't be happier about the style of the game. The look and feel does remind me of the original Syndicate in some ways, but it's far more advanced and beautiful of course. It was released how many years later? So that's not a big surprise. I find myself just stopping to zoom in and have a look around, and I wonder if anyone else does this? Simply marvellous.
I honestly can't think of any other game that has a futuristic city looking this beautiful, I really can't name one! You have rain pouring down, ventilation spewing gas out and fantastic neon lights everywhere. If you zoom in you will see the level of detail put into it, just look at those puddles!
The gameplay isn't too shabby either, it has a good mix of what you might expect from this sort of game. You could run in guns blazing, or you could take the better approach and sneak around taking people out. I'm pretty bad at the stealthy approach in this game, but I have been able to use the "Hijack" ability to mind control enemy guards, and force them to fire on their comrades which is amusing.
There's a few different ways to do the missions it seems, as you have to take into account the enemy guard patrols, security cameras and whatever else may be waiting for you. It's always a good idea to send out one person to look around, rather than your entire team which is easier for a camera to spot. It's important to spend a bit of time looking around first, before making a hasty plan that alerts a crowd of guards to your presence. You want to know their patrols, the camera positions, places to hack and hijack and more.

I really do love the "World Scan" ability, making the game look like it's out of the film Tron, and giving you the ability to see where power lines match up to hack into specific things like cameras.
There seems to be rather a lot of content in the game too, with plenty of weapons and skills to unlock. You can gain access to new missions by finding and activating more Relay Beacons too, which is pretty cool. I tend to find myself overwhelmed when games give you too many missions, so being able to unlock more as I go is quite welcome.
The missions don't handhold you, which in this type of game actually works quite well. You will need to scout out the different compounds to come up with your strategy. Some of them you won't be able to hack you way into directly through a gate, so you may need to find a sneakier approach. Like finding a backdoor, or possibly mind controlling a guard and getting them in. It's definitely not a game you can just jump in and out of quickly, you will need to invest a bit of time into it.
One thing I found highly amusing, is that I somehow forced the general city police to have a standoff with the security forces of the compound I was storming. Not sure what caused it, but it helped me out a bit. I've actually managed to do this a few times, the city police are drawn to gunfire and they end up trespassing into private areas and end up shooting at the security. It's amusing, and good for a get-away as they are obviously distracted. I'm not entirely sure if this is intentional, or an amusing side-effect of their systems relating to trespassing.
You will need money, lots of money, especially for the research. One of the most important things to do early on in my opinion is to hack as many ATM's as possible, and infiltrate the bank to boost up your income from ATM's. Research seems to cost a lot of money, and it will make it easier in the long run to do this early on. Funnily enough, I found getting into the bank really easy, and it only took me one or two minutes to actually do it.
I feel like I've barely scratched the surface in the game with my puny three hours. Looking at some others play time on Steam with some people hitting over 60 hours, I feel like I need to invest a week or so into it to get a final feel for it.
Issues
One annoying thing I found is the use of the ALT key, as I'm on Ubuntu (Unity) I had to disable the ALT key bringing up a HUD on Unity. Then I also had disable the ALT key being held down giving off Global Menu options *big sigh*. I hope Ubuntu's Unity 8 can tell if a fullscreen game is being ran, and not put me through this junk.
The next issue with the use of the ALT key is to one hit takedown a guard, if you hold it down and right click the Window Options dropdown appears, which is another shortcut. I had to install the "dconf" editor, and remap that key as well, as it's a window manager shortcut. Thanks to
this post for the tip
on that. Although, I changed mine to
+ so I didn't lose my "Super" key (Windows key) bringing up the Unity Dash.

I imagine the game is using a borderless fullscreen window, and that's why desktop shortcuts keep getting activated. Highly annoying whatever the case, as the game doesn't let you change the ALT key to something else.

Samsai's Note: The game also seems to suffer from poor performance on AMD GPUs. An R7 370 will have a tough time hitting the 30 FPS mark and will often end up being below that.

Final thoughts: It's a fantastic game to have on Linux, the style is just incredible. I recommend a reasonably powerful gaming rig for it though, as it's a bit of a hog at times. They realise this (See performance issues section), and hopefully they will work on it some more.

Check out Satellite Reign on GOG, Steam or Humble Store.
Some you may have missed, popular articles from the last month: