Think you have what it takes to face the arena? Cheap twin-stick shooter DEATHPIT 3000 [Official Site] might test that theory. Note: Personal purchase.
Arriving on Linux yesterday, this single-player and co-op shooter sees you and up to four friends take on a sci-fi game-show survival arena and it's actually not bad at all. You can either play by yourself which is quite challenging, but fun or you can do LAN play with up to four people and even two player online support. The developer said the game has been inspired by the likes of Left 4 Dead and Alien Swarm.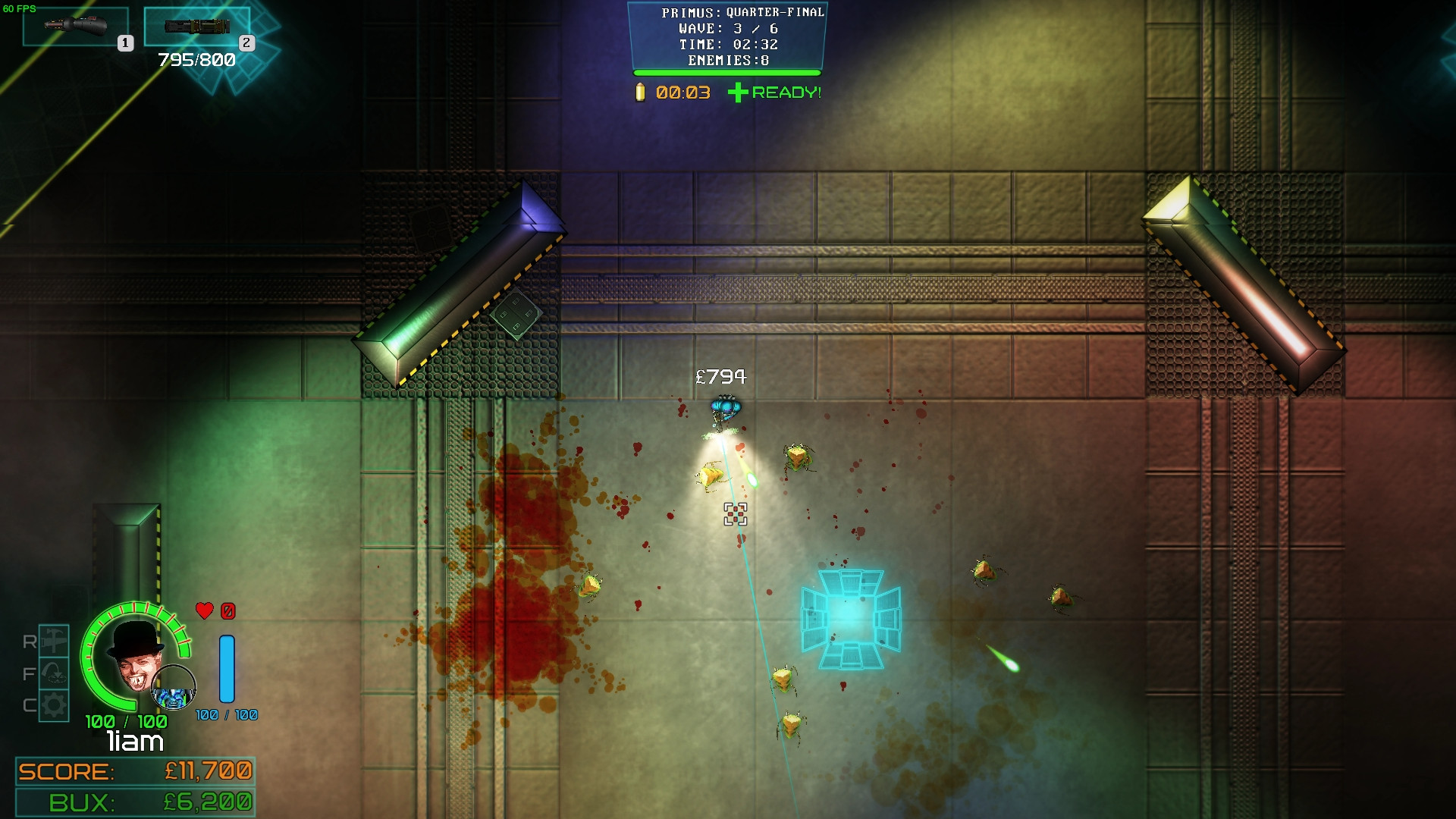 It takes place in some weird future game-show, where you're battling for your life in a wave-based arena with multiple events to go through. You earn money each wave, allowing you to buy weapons and upgrades in the shop that's in the middle of the arena which also serves as a healing and ammo refill point. It's a little slow to get going, but once you're in full swing it's a pretty good shooter overall. It can be quite challenging too.
Gamepad support does need work, as the Steam Controller didn't work properly so for now it's mouse and keyboard.
You can find DEATHPIT 3000 on Steam, it's 60% off for little over a day. Even when it's not on sale it's only £2.99 so it's not going to make you sweat.