Shadow Tactics: Blades of the Shogun [Steam, GOG] is a very good tactical stealth game, it just got a whole lot better with a new beta patch too.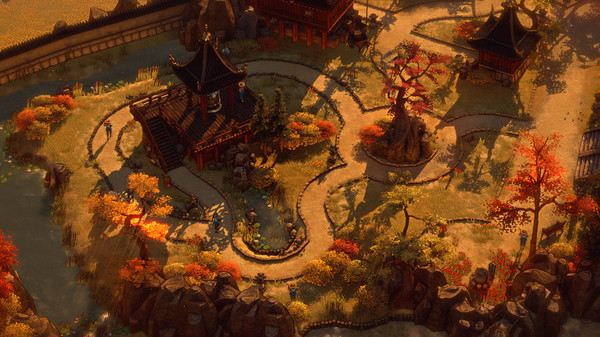 When going over various changelogs as usual, I came across one for Shadow Tactics (see here). It mentions "Major performance improvements" along with "Reduced mission loading times" and "Reduced saving and loading times". I honestly thought that the performance improvements would be really minor and likely be more tuned for the Windows version. I was wrong—very wrong.
The performance impact of this opt-in patch is staggering. Times when I was getting 30FPS while moving the camera, is now giving a solid 120FPS+ even while zoomed out. The performance, for me, has at least doubled in all cases across every level I tried. Absolutely amazing, I have no idea what they've done as I'm on the same settings and it looks as crisp and beautiful as ever.
On top of that, they really did work on loading time which has also been dramatically reduced. Before, I could probably pop downstairs and grab a biscuit before it loaded a level, now it's mere seconds before it's ready.
I'm extremely impressed with the post-release effort Mimimi Productions has put in with Shadow Tactics. I already enjoyed the game and I did recommend it when I initially covered the release at the start of 2017, now it's a very clear and solid recommendation.
I'm sure once the patch is stable and released properly on Steam, it will also make its way to GOG too. For now, if you wish to test it, simply opt-in to the "patch-preview" branch on Steam.
GOG links are affiliate links.
Some you may have missed, popular articles from the last month: