Well now,
Shock Tactics
was emailed in by a reader and it has to be one of the most interesting games I've seen recently. It seems to blend aspects of Civilization with XCOM!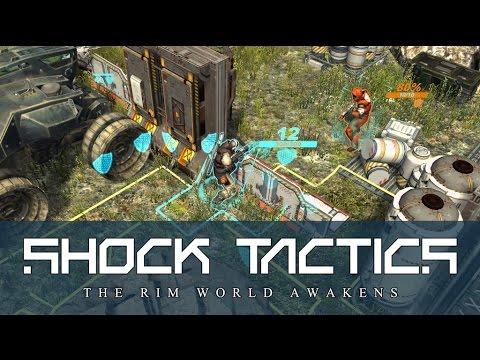 The combat looks like it might actually be really fun, and you can see the clear inspiration from XCOM (especially the cover system).
What do you think folks? Looks good doesn't it!
They don't have an exact release in mind yet, but they are stating it will be "Late 2016".
About the game
Shock Tactics is a single player turn-based sci-fi strategy game with tactical combat, exploration, squad management and base building. It is inspired by the space western style of Firefly and games like Jagged Alliance and X-COM.
You are a trailblazer for the first wave of the free Space Pioneers that are exploring an ancient alien homeworld. In their century old struggle with the dictatorship of the Imperial Consortium, this planet is the first real hope of finding a new home for their people.
Some you may have missed, popular articles from the last month: