Touting much gridiron action, Axis Football 2017 [Official Site] is the latest installment in the American Football franchise. I took the game for a spin and have a few thoughts to share.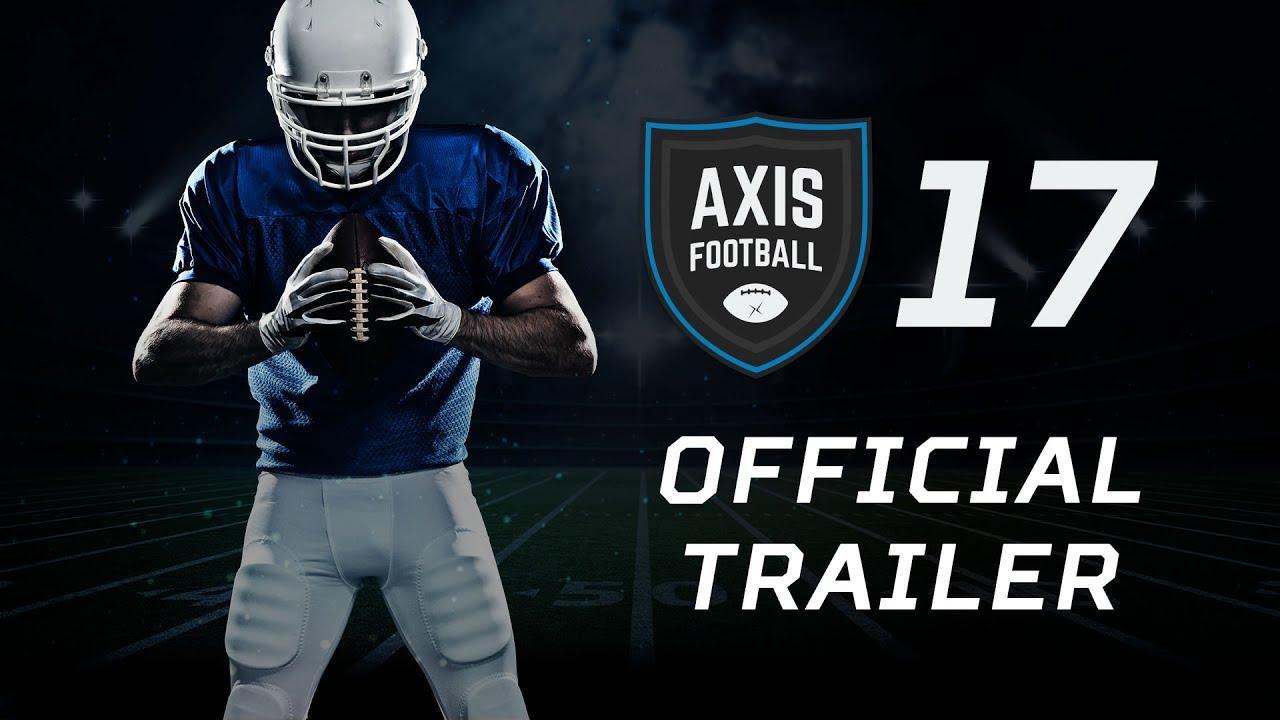 Note: Key provided by developer
At its heart, Axis Football tries to be an authentic American Football experience. Any number of formations and plays are available and players choose and execute them as they think is appropriate for the situation. This, the very core of the sport, is emulated competently and there's plenty of control given to tweak, modify and run at most moments of gameplay. Outside of "coach mode" (where you only select plays) and AI vs. AI simulations, knowing how to control players is vital. Having a very hands-on approach and knowing how to best control your players can mean the difference between breaking through for a touchdown or having your offensive completely halted.
This is why I sorely missed having any type of tutorial available. The controls change depending on whether you're playing offensively or defensively and whether it's a run or a pass play. Having to consult a series of reference cards in the game's pause menu was anything but intuitive. It's a lot to contend with, especially if you're not neck-deep into the sport's rules like I am. As plays and formations are not explained either, this is a poor introduction to someone who is unfamiliar to the sport. I know enough to muddle through at the best of times but I can't imagine this attracting people who are looking to ease into something new.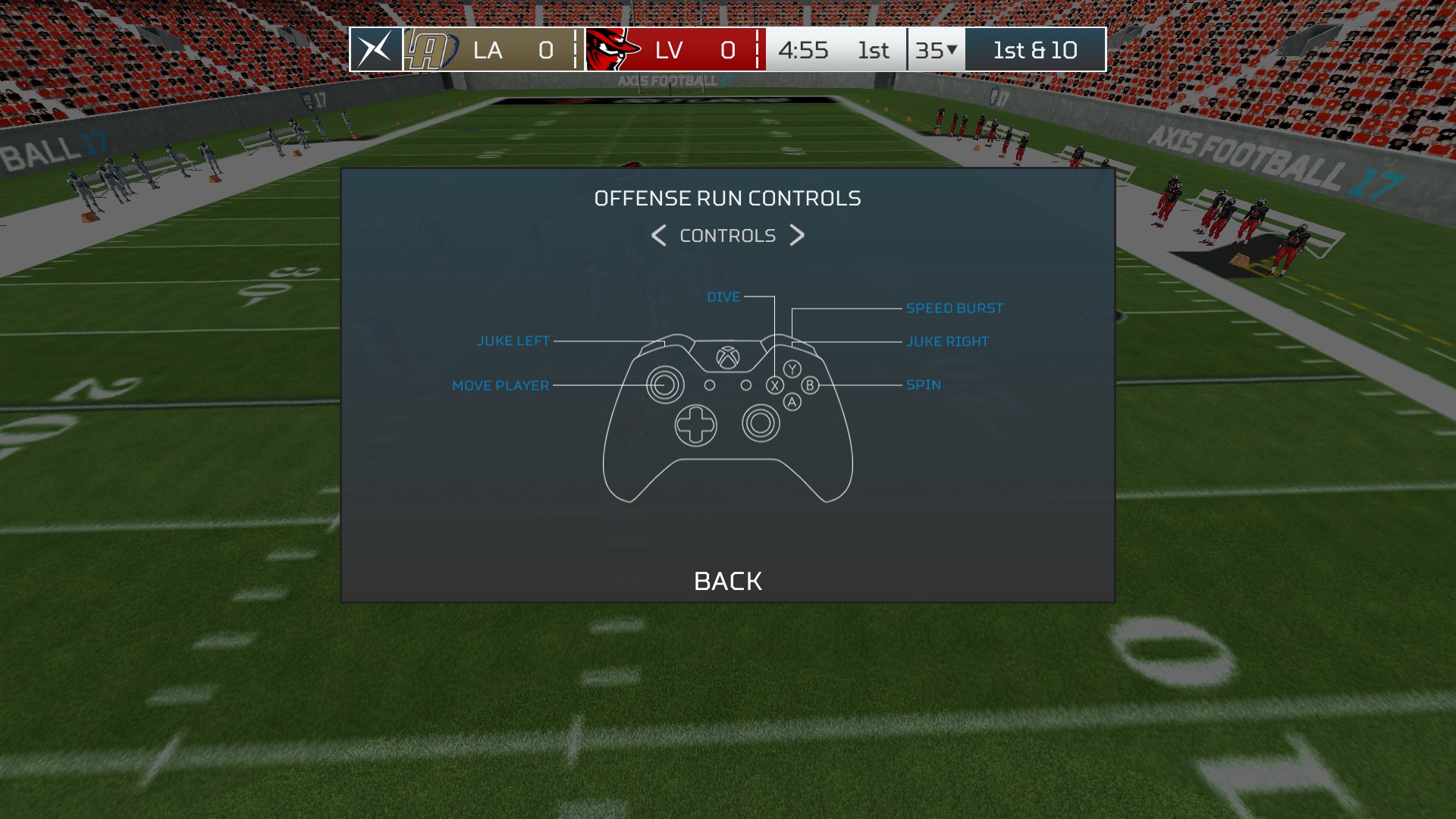 Once you do have a firm grasp of things, however, the tweaking and altering on the fly of plans is relatively straightforward. Before each play is executed you're allowed to give orders to individual players, tweak lines and whatever else you might think is necessary to reach successful completion. These are done by a few presses of the gamepad or clicks of the mouse and it's not hard to work out how it'll all come together. There's even a suggested play button that'll deal with most of the details if all you want to do is move around individual players.
Outside of regular matches, there is also a franchise mode that simulates a season. It lets you pick a team and try to lead it towards victory in the tournament. This was the game mode that had the most potential to be interesting but I found that it mostly fell flat on its face. Unlike other sports managers like Football Manager or Motorsport Manager, this mode is wholly bare bones. You're limited to drafting players at the end of a new season but otherwise can't really interact with any other aspect of the team.
Things like adjusting training, seeing lifetime stats and keeping players happy are basic things in these sorts of game modes. Their absence is strange and makes up making the franchise mode a novelty that's not really rewarding or deep. The growth of your players and team is something that you want to be on display front and center in these types of modes. Without that attachment that leads to emergent storytelling, you may as well keep playing regular, random, matches most of the time.
It should be noted that all the teams in the game are fictional. There are mods that add real-world teams but, because of licensing, it's not the kind of thing that can be distributed officially by the developers. Axis Football does make up for that in other ways, however; the appearance of team uniforms and players can be customized quite thoroughly. There's also an attempt to make the game feel more alive with dynamic commentary during matches which is a nice touch.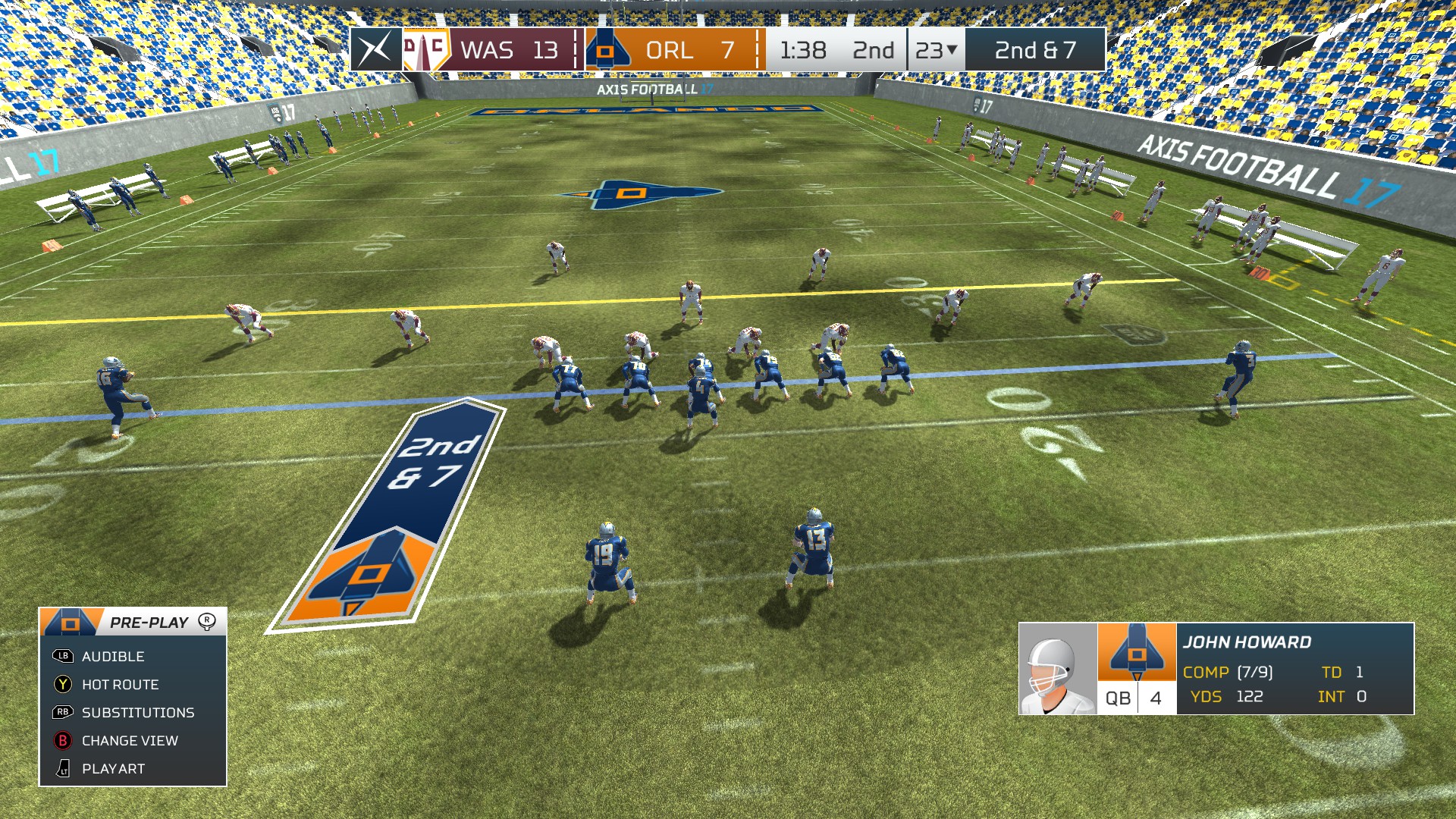 While the graphical style of the game isn't wholly unattractive, I found it lacking in a lot of places. There's only one stadium with 3d crowds, the rest have 2d stand-ins. Player models look ok but some animations look janky and rough around the edges. It wasn't enough to take me out of the game but some of the performance drops here and there did bother me a little. Thankfully, it wasn't something prominent during actual execution of plays. When I compare it to other recent Unity titles like Sudden Strike 4 that run silky smooth while looking good, I have to wonder if there isn't maybe room for optimizations here.
As a last technical note: this game was affected by the Unity full screen bug and I had to run it with -screen-fullscreen 0
A recent post on the future of Axis Football by the developer promises quite a few updates in the coming year for the game. A lot of the promised content will address some of the issues I've pointed out in this review, such as increased depth to franchise mode and a new stadium with 3d spectators. More importantly, the developer is fairly transparent in the vision for the franchise and that, because they're a small studio, changes will sometimes happen slowly and sometimes only with the next version of the game due to limited resources. It's good that they're receptive to feedback and honest about their abilities but it makes me wonder if it wouldn't be better to instead release a single game in early access instead of annualized installments.
Still, I think that Axis Football 2017 has a solid foundation despite its very glaring omissions. It captures the sport's essence and provides many opportunities for brilliant plays and heart-pounding comebacks. It's a niche product and I can't recommend it to anyone who isn't already into American Football as it's not newcomer-friendly. That said, if you've been looking for a way to throw the digital pigskin on Linux, this is a decent way to go about it.
You can grab Axis Football 2017 on Steam.
Some you may have missed, popular articles from the last month: