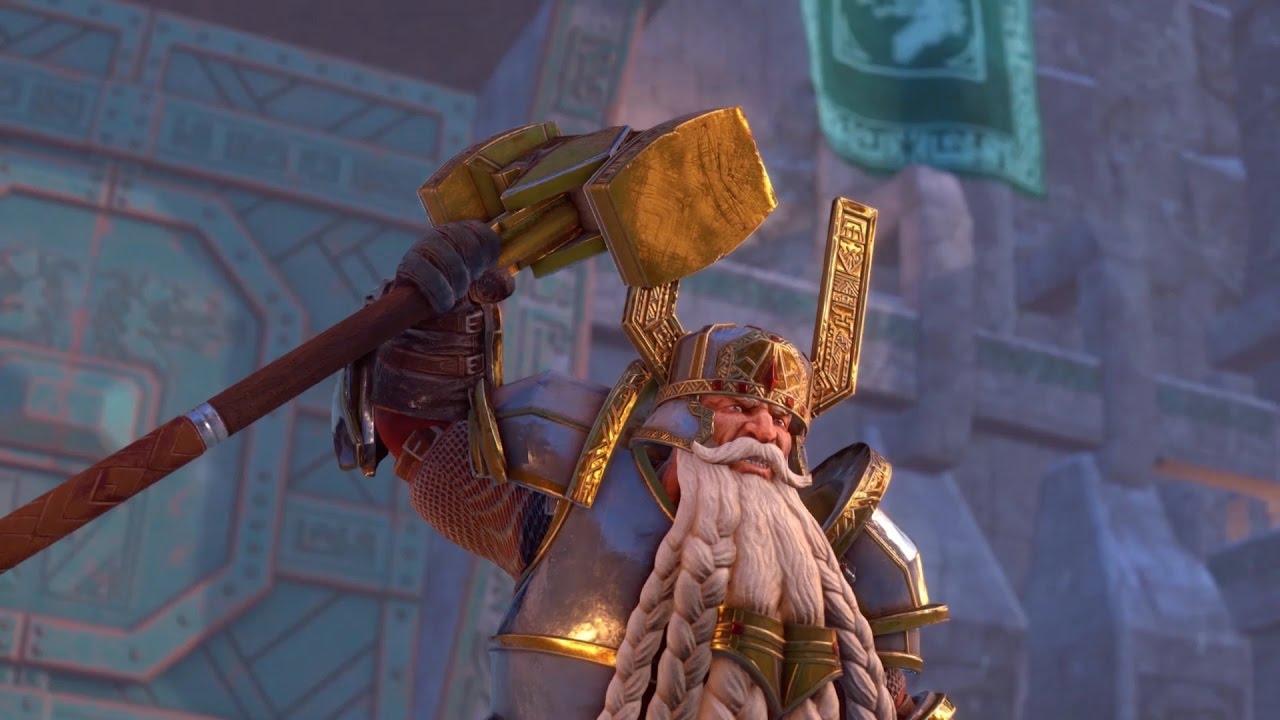 The Dwarves [
Steam
,
GOG
,
Official Site
] is a rather great looking tactical action RPG from KING Art that arrived on Linux with a day-1 release. I managed to get a press key to take a look and here's my findings so far.
Performance
On maximum settings on my 980ti the performance isn't too bad, but not especially great either. It fluctuates a lot between 50FPS and 80FPS during the battles, but smaller sections of the map like the small encounters will give you much higher FPS as there's less going on. The World Map was giving me well over 100FPS.
The only thing that's not so great is the zooming, as it makes it feel like the game is struggling when everything else on the screen is really smooth. I initially thought the games performance wasn't quite right, but it's the scrolling that makes it feel that way it's just not even remotely smooth. Even at 150FPS in a small room the scrolling makes things feel like it's lagging. All the animations are smooth, so it really throws you off.
Issues
The game is a little unstable, I've had repeated crashes to the desktop at various points which has truly soured the experience. Especially so as you lose progress when this happens, which is really frustrating.
There are some minor visual glitches as well. I equipped a talisman I found to my main character and the portrait on the item flashes between blank white and the character portrait constantly. The after-battle screen where it shows XP progression also seems to have a similar blinking issue.
What annoys me somewhat, is that all the reported bugs from before release were removed. A lot of them haven't even been dealt with. One in particular is a Linux bug where the game just wouldn't load, which I had an issue with initially too.
That particular bug report
was locked by the moderators without so much as a reply. Unless they actually dealt with them all, it feels like they are hiding them which doesn't sit right with me at all.
Sometimes the ability to zoom in and out during combat just doesn't work.
When you switch between characters, sometimes there ability icons don't show up until you switch around again.
At one point, the game completely stopped giving me voiced dialogue.
The game
It was a little weird to get into initially and it will take a few minutes to get to grips with it, but it's an interesting take on the tactical RPG genre.
It's a story-heavy and action-heavy game at the same time, there's some big battles and plenty of dialogue to get through. It's a good mix actually!
I think it's fantastic to see Dwarves get a proper game, as generally they are seen as some sort of sidekick and never the focus of anything in games.
The combat is all about throwing numbers at you, as you will constantly be surrounded by weaker enemies which try to swarm you. You can pause the combat at any time and queue up a single attack with each character, or just have a breather to think. You have a number of skills at your disposal as well as multiple Dwarves in your party to deal with the enemy. At first I didn't think much of the combat, as I thought it was covering up a lack of strategy and gameplay with "look how many enemies there are!", but there's a little more to it than that. The combat essentially feels like a MOBA (think Dota 2) with multiple characters, except its expanded to use the environment more. You can push enemies off a bridge or a cliff for example.
What annoys me is that combat is imprecise, so you will have to pause it often to accurately click on the right people to attack. The problem is, it seems your attacks hurt anyone, not just enemies as the attacks description suggests. This is a major problem, since you're in a big swarm and a lot of attacks have an attack arc to them which can encompass an ally, but if you don't keep your Dwarves close they can easily die. This makes the combat more frustrating than fun.
The graphics are colourful and great for the most part, although sometimes during cutscenes some of the textures feel a little off compared to the rest of it. I enjoy the cutscenes though, but they often feel too short and cut off as they just end.
The narrator is great and I especially love how during the dialogue she explains some backstory, or what you're actually thinking. It makes the dialogue quite amusing and it's really well done. It really has helped to keep me interested in the game as a whole as it's so well put together.
At one point in my travels I came up against a village during the night that wouldn't let me in, I told them a few tall-tales and managed to blag my way in for a refreshing night's sleep. Even though I had lied, I was able to do some good in the morning and left the village while being welcome to come again. That was a pretty nice encounter.
The camera is the real frustrating point to the game, not just because the camera itself is what makes the game feel sluggish but it feels too restrictive. When you have more than one party member you have to switch between the characters to see them. You don't have free roaming, you're always locked to a person. You're not locked to your character on the world map, so you can scroll around and have a look around a bit more.
Some of the dialogue is really quite amusing, like finding a group of woodcutters and basically annoying them into a fight with me. The dialogue then skips to tell me I wake up rather beaten up—woops.
Honestly, due to all the bugs I will not be proceeding any further than I have do so far. I'm encountering more and more bugs which has been souring the experience.
Overall it's not bad, the camera is an absolute nuisance, the combat is hectic and unfocused, but I have been
mostly
enjoying it. I would have preferred it if they had delayed it to polish it up some more, as it is quite buggy and needs another polishing pass done on it.
Some you may have missed, popular articles from the last month: