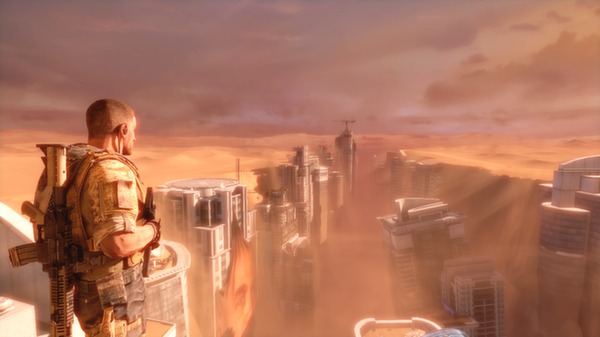 It looks like yet another bigger game is heading to Linux, and it's
Spec Ops: The Line
this time! A Third-Person modern military Shooter designed to challenge players' morality by putting them in the middle of unspeakable situations.
While this isn't confirmed, having a linux_testing section in SteamDB does usually mean a port is coming.
We have emailed the developer to see if they can confirm it, and give any release date. We have also emailed our contact at 2K to see if they fancy a chat about it.
It's worth noting that Virtual Programming did the Mac port by the looks of it, so it could be a new port from those guys, and this would be their third Linux port after The Witcher 2 and Stronghold 3. It could be a different developer though, as we really have no idea.
If it was by VP, I look forward to seeing how far their porting tech has come!
You can check out the info on
SteamDB
like this below:
QuoteChanged Depots
203189/encryptedmanifests/linux_testing/encrypted_gid: 9DFE2F…F441C3 › D7A3F2…30A913
203189/maxsize: 57737227 (55.06 MB) › 65809899 (62.76 MB) (diff = +7.70 MB)
branches/linux_testing/buildid: 555998 › 556065
Changed changenumber – 942421 › 942509
about an hour ago# Change #942421 (?)
Changed App Config
launch/2/config/oslist: linux
launch/2/description: Launch
launch/2/executable: ./specops
Changed changenumber – 942418 › 942421
About the game
(Official)
Spec Ops: The Line is an action-packed Third-Person Shooter that delivers heart pounding physically close combat through a squad-based play mechanic. Players lead a team of three characters, Captain Martin Walker, Lieutenant Adams and Sergeant Lugo. Each character has his own distinct personality and specialized skills, and the mature story they each play a role in explores the dark side of war in a realistic way, in which there are no good outcomes, only hard choices. As missions are completed more advanced weapons and equipment are made available. In addition, the desert environment of Dubai is brought into the game in a unique way with stunning visuals, and dynamic sandstorms that actively effect level designs, and which can be used to help and hinder progress. The vertical interiors of Dubai high rise buildings also provide tactical advantages and risks that can used be by players. Multiplayer campaigns bring new modes and unusual situations and environments to expand the single player experience.
More when we have it folks!
Thanks to dubigrasu for letting us know!
Some you may have missed, popular articles from the last month: