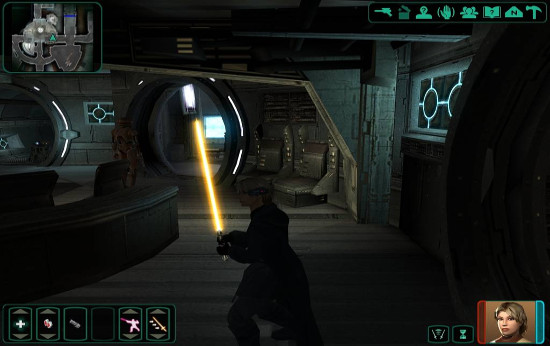 Looks like Linux may get a newer Star Wars game with Star Wars Knights of the Old Republic II: The Sith Lords.
The ESRB is a game ratings board, and we have been linked to
this listing
.
Take this with a pinch of salt though, as it hasn't been spoken about or confirmed by anyone. We can hope though!
Begin being excited. I sure am, it's one of my old favourites.
About the game
Five years after the events from the award winning Star Wars® Knights of the Old Republic™, the Sith Lords have hunted the Jedi to the edge of extinction and are on the verge of crushing the Old Republic. With the Jedi Order in ruin, the Republic's only hope is a lone Jedi struggling to reconnect with the Force. As this Jedi, you will be faced with the galaxy's most dire decision: Follow the light side or succumb to the dark…
Some you may have missed, popular articles from the last month: