Stellaris
1.3 code-named 'Heinlein' is shaping up to be a pretty big update, and they are re-working Fallen Empires to be far more interesting.
Free stuff
In the 1.3 patch you may end up seeing something like this: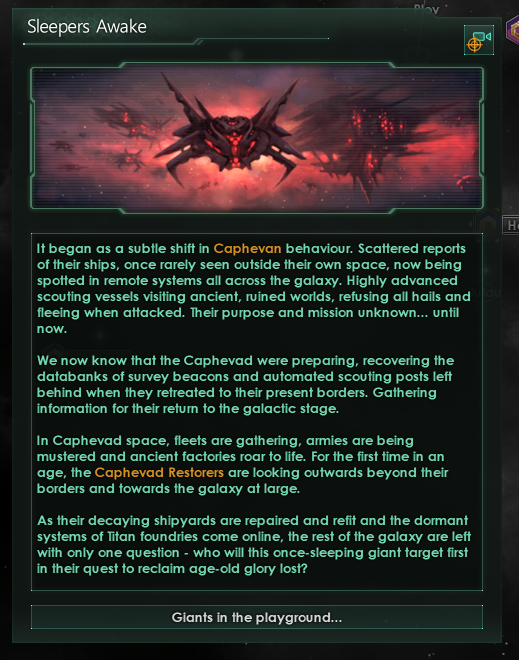 That's right, Fallen Empires can now awaken to become an 'Awakened Empire'. There are a few ways to awaken them:
- Endgame Crises threatening them or the galaxy
- Regular empires growing too strong/technologically advanced
- Other Fallen Empires being defeated by regular empires
- Other Fallen Empires awakening first
They won't all be the same either, each Awakened Empire will have their own traits and missions.
The empires style is being overhauled too, as they were all essentially the same. Some may use energy weapons, some may use projectile weapons and so on.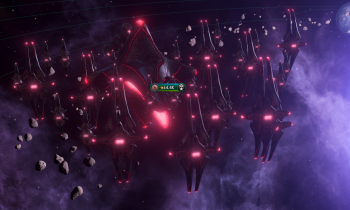 They will also be granted a very powerful "Titan" class ship, which will currently be be locked to these empires (we won't be able to build them).
There's a lot more to this patch, as they will also be overhauling the balance of weapons, ship classes to make them more useful and more to come!
New DLC
This will all be free of course, but they have announced one paid feature to come in the next DLC which is called "The War in Heaven".
Two Awakened Empires that have opposing views can trigger this new event, where each empire will recruit others to battle with them to annihilate the other one essentially.
It all sounds very exciting, and will certainly beef up the game somewhat.
See the full post on it
here for the full info on the Fallen Empires
. Also
see the one here on the ship class overhaul
.