Paradox Interactive have just announced a very exciting expansion coming to Stellaris named 'Apocalypse'. It doesn't have a release date yet, but I'm sure they will announce that when they're ready.
It also has a teaser trailer that doesn't show a lot, but what it does show is incredibly exciting! I can't wait to see what it's like in-game: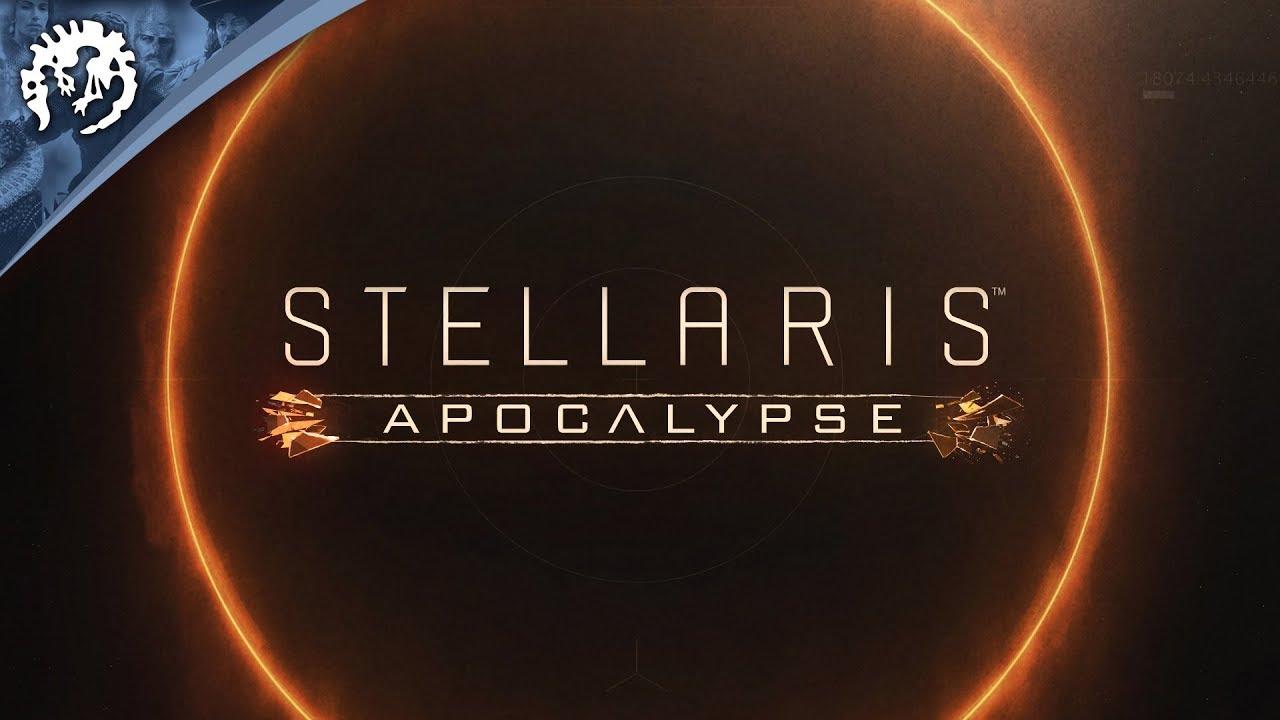 That's all a bit Star Wars and I approve.
It's fantastic that Paradox support their games for so long, Stellaris being my absolute favourite out of all their games. This time, they've put a bit more focus into the combat which has been a little bit dull. This is going to absolutely make me want to play a lot more of it, I can't wait to obliterate people with a Colossus.
Features:
That's No Moon, neither is That One, That One Might be a Moon, Wait, No: Keep the local systems in line with fear of the new "Colossus" planet-killer weapon – a technological terror that eliminates entire worlds from the universe.
All Your Base Are Belong to You: New enormous "Titan" capital ships can lead your fleets to conquest, offering tremendous bonuses to the vessels under their command. Meanwhile, fortify key systems with massive orbital installations and secure your homeworld as an impenetrable bastion among the stars.
Pirates of the Constellation: Watch out for Marauders – space nomads who raid settled empires and carve out their lives on the fringe of civilization. Hire them as mercenaries in your own conflicts, but take care that they don't unify and trigger a new late-game crisis!
Some Non-Violent Features: New Ascension Perks and Civics are added in the expansion, along with new Unity Ambitions that provide new ways to spend Unity and customize your development
It has a page on Steam ready and you can also pre-order from the Paradox Store here. I don't suggest pre-ordering, but Paradox haven't let us down on Stellaris yet.
They also published a new developer diary to talk more about the new expansion. It goes into more detail about the types of Colossus you can build, including how they currently need protecting since they're only meant for doing things to planets. It also gives a few details on the Titan ships and a new Ion Cannon defence platform.
Some you may have missed, popular articles from the last month: