Stellaris: Synthetic Dawn [Paradox, Steam] is the very exciting sounding expansion for the space strategy game and it now has a release date and price.
Check out their new video: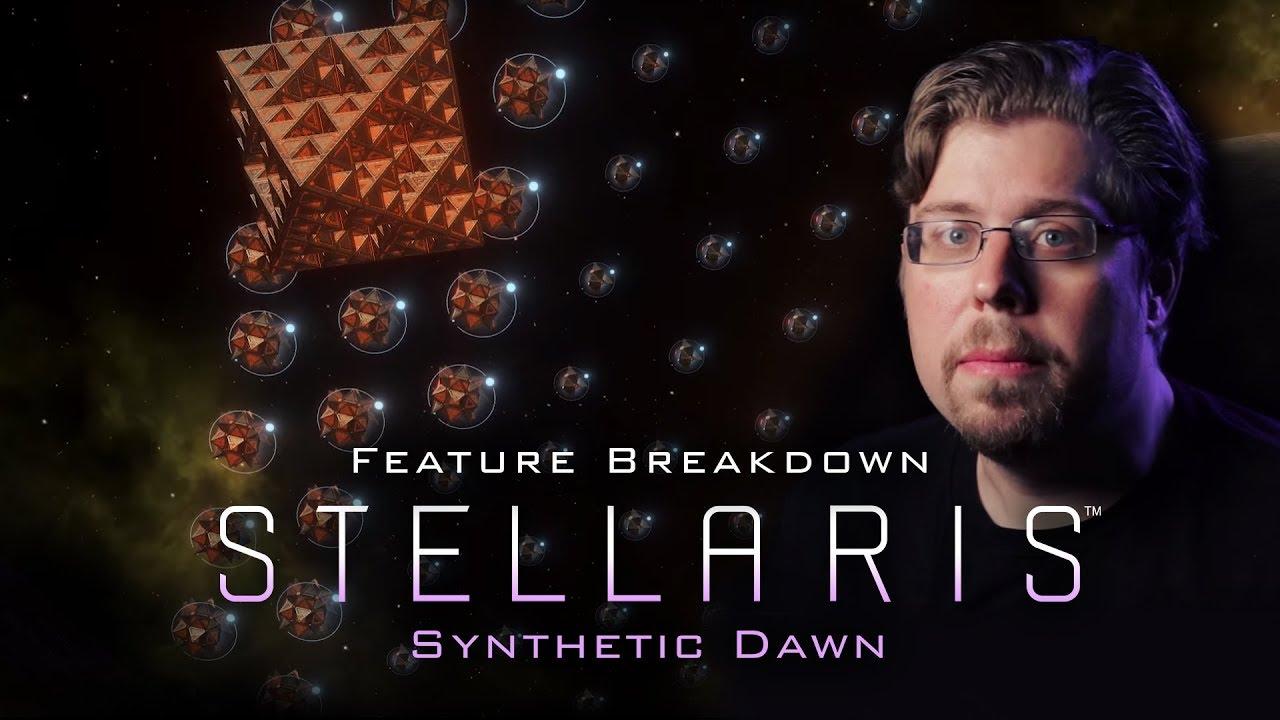 New features:
You, Robot: Play Stellaris as a customized robotic civilization, complete a series of robotic portraits for science robots, worker robots, and more.

AI, eh? Aye!: Follow new event chains and story features to lead your robot race to greatness as an intergalactic AI empire; pursue mechanical perfection in the stars.

Rise of the Machines: Oppressed synths may rebel against their masters and form new empires -- or you may even discover a fallen synthetic civilization deep in space.

Digital Enhancements: New synthetic race portraits, and expanded voice packs for VIR.


New Music: Featuring three new tracks from composer Andreas Waldetoft expressing the high-tech theme of the Story Pack.
They're planning to release it on September 21st for $9.99. It doesn't sound like a bad price at all for the content it's providing. It sounds like future runs of Stellaris will be vastly more interesting thanks to this boost of content, especially with the new events.
As usual for Paradox, it should release alongside a free patch named "Čapek". This free patch will make big changes to Democratic Election! No longer will it be a list of all your leaders, instead it will further integrate with the factions system. If a candidate is from a powerful faction, they have a better chance of being elected. They will add in other leaders if you don't have enough from factions too, so it's balanced a bit for games in the early stages.
They've also reworked the sector system a little too in terms of your core sector, instead of having a governer per-planet you now only need one for the whole sector.
There's plenty more to the free patch, so if you want to learn more about it, see part 1 and part 2 of their round-up.
If you're overly excited, you can actually pre-order right now. I'm really looking forward to it, after having a rather unsuccessful attempt at galaxy-wide domination in a recent multiplayer game, we will see what I can do with a robotic civilization. Bring it on!