Probably one of the most entertaining Early Access games around, Streets of Rogue [Steam] is now even better with Alpha 47 adding in more disasters.
What are disasters? When you start a level the game might pick a event, like Zombies running around, everyone rioting and so on. This latest update adds in a few more like a dangerous ooze spreading through the level, two sides being at war, all doors being locked, having a bounty on your head and so on.
I took a quick look again in this new video: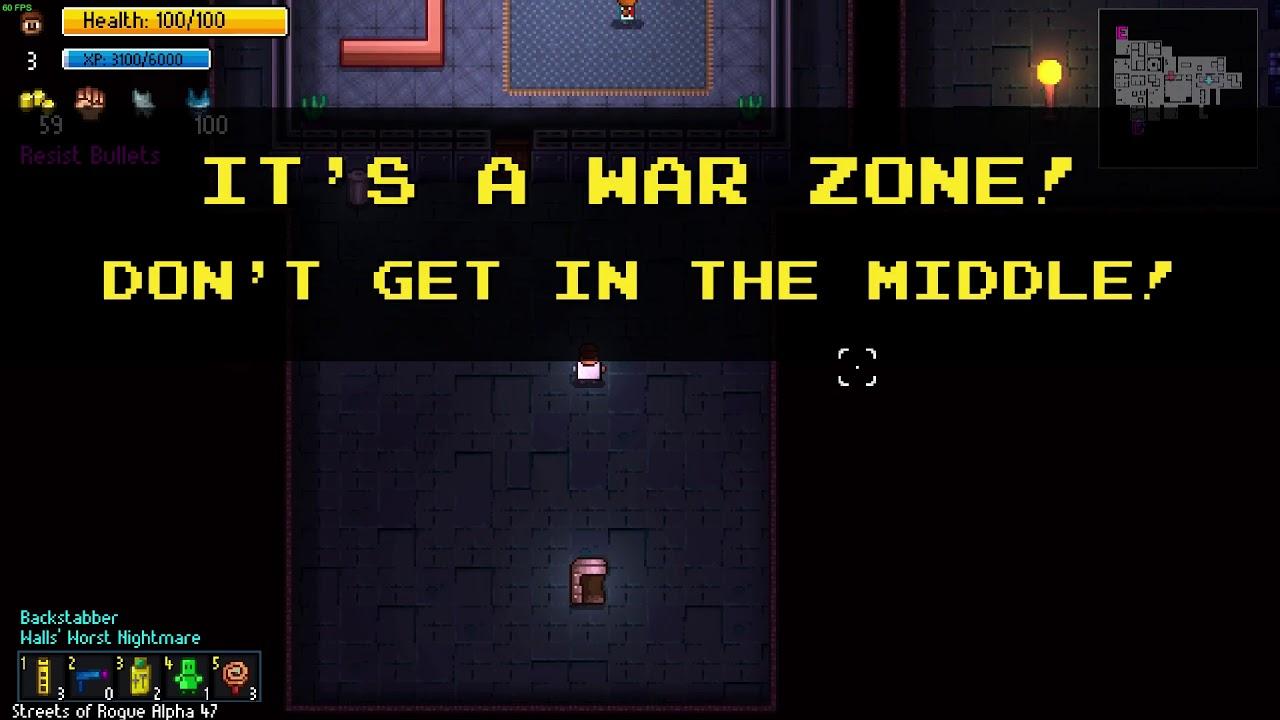 I only realized it recently, that you can actually unlock later levels to start on once you've completed each section a number of times. If you go to your Home Base, the level select NPC will tell you what you need to do—handy!
Find it on Steam, thoroughly recommended for a good time, even better with friends.
Some you may have missed, popular articles from the last month: