Tangledeep [GOG, Steam, Official Site] is a colourful and cute dungeon crawler that has just released into Early Access today and it's really rather good.
Disclosure: Key provided for me.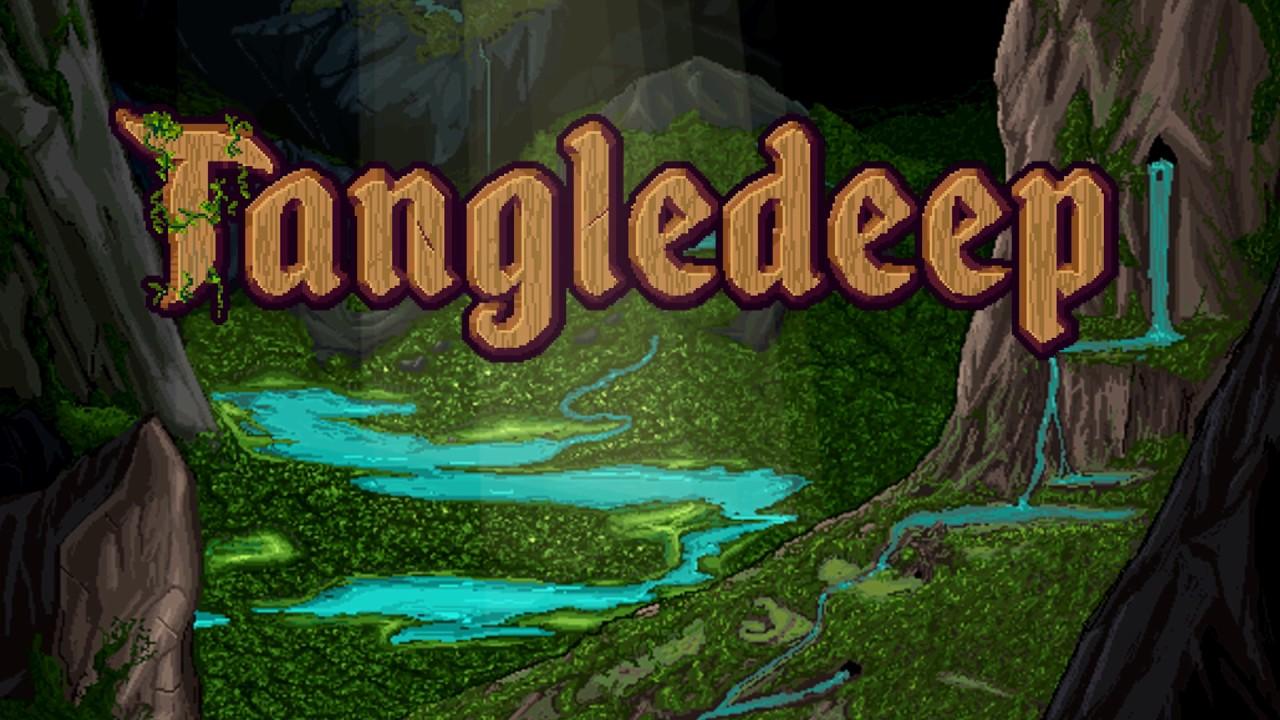 I won't be giving it a full review since it's in Early Access and so it's not finished. Even so, it's still surprisingly polished for such an early release.

It's a very accessible game, so if you usually find roguelikes or dungeon crawlers a little difficult, you might find Tangledeep easier to get through than most. It has a very clear interface, full mouse and keyboard support wrapped up in a colourful and cute retro-inspired graphical style.

I've been playing as a ranged character with a bow and I'm loving the skills I'm able to unlock as this character. I can root enemies in place with traps, fire a barrage of arrows and create copies of myself to confuse enemies when I shoot. It certainly has a great amount of choice when it comes to the playable characters.

It has sounds that remind me of earlier Final Fantasy titles, the gameplay reminds me of Dungeons of Dredmor and it draws some obvious inspirations from classic RPGs. There's tons of loot to find, you level up and gain new awesome abilities, plenty of variation in the enemies and a lot to love.

I managed to make it to the third floor before I was surrounded by massive spiders, toads and other creepy things. I met an unfortunate end at the hands of a "KING Prehistoric Cave Stalker", but my adventure shall continue again soon on another character. It has a handy button to restart with the same character too, so that's great to quickly jump back in.

The game had no issues with my two monitors, some games utterly fail at it, but Tangledeep detected my primary monitor correctly with the correct resolution too.

The are a few problems with the default keybinds, but it's not a major issue. The default for waiting a turn opens the debug menu too, some keys are set so the tutorial prompts tell you to hit "unassigned" and so on. You can fully customize the keybinds, so it's not a big issue.

Features
Experience finely-tuned, procedurally-generated gameplay as you complete quests and collect items.
Master deep, tactical combat across 9 unique jobs.
Choose between two game modes – Heroic Mode (with permadeath – the way the game was intended to be played), and Adventure Mode (no permadeath).
Share progress between characters by using a banking system – or planting magic trees and raising monsters in town.
Take in the scenery – with stunning 16-bit graphics and carefully handcrafted maps!
Play while listening to a beautiful soundtrack from award-winning composers.

Highly recommend checking it out. In the short time I've had with it so far, I've really enjoyed it. You can find Tangledeep on Steam and GOG right now. This is a game I could happily play through the night! If you decide to pick it up, do let me know what you think to it.
Some you may have missed, popular articles from the last month: