I do love Dota 2 [Steam], in fact I was completely addicted to it some time ago clocking hundreds of hours into it. This update might pull me back in, as I like the sound of what they're doing to improve the experience.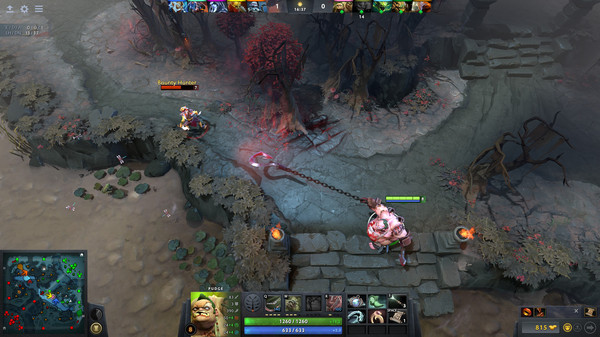 One thing did always sour the experience, which was the community when you're not playing with friends. They seem to be making some more steps towards cleaning it up. Now, persistent bad behaviour can result in a six month ban from matchmaking. A good step, because some people are incredibly toxic. However, it's a free game so there's not a lot stopping them making another Steam account, although I imagine it will be enough to make some people rethink their attitude.
On top of that, your actual selected language will now play more of a role in matchmaking. I hope they mean that too, because being put into a group full of people who don't speak you language, was something that also ruined a fair amount of games for me.
With those two changes alone, it might make the experience quite a lot better.
There's also a handy new trainer included to help those of you struggling to get gold, they've put in a "last hit" trainer (you get gold if you hit creeps last when they die) that can be played anytime you want, even while queuing for a game.
For those of you who enjoy the custom game modes, you will be pleased to know that they now use dedicated servers to improve performance. Not only that, but custom game developers can also opt-in to have penalties for players who who abandon or fail to ready up, giving them a cool-down.
There's a huge amount more to this update, you can see the release notes here. If you've played it since this patch, do tell us how the experience is for you now!