The Fall Part 2: Unbound [GOG, Steam] is the long-awaited follow-on from Over The Moon's previous story-based adventure and puzzle game The Fall.
What's nice, is that it does include a short recap of what happened during the events of The Fall, so for those of you who want to jump right in without playing the previous game it is easy to get into.
Disclosure: Copy provided by GOG, also GOG links are affiliate links.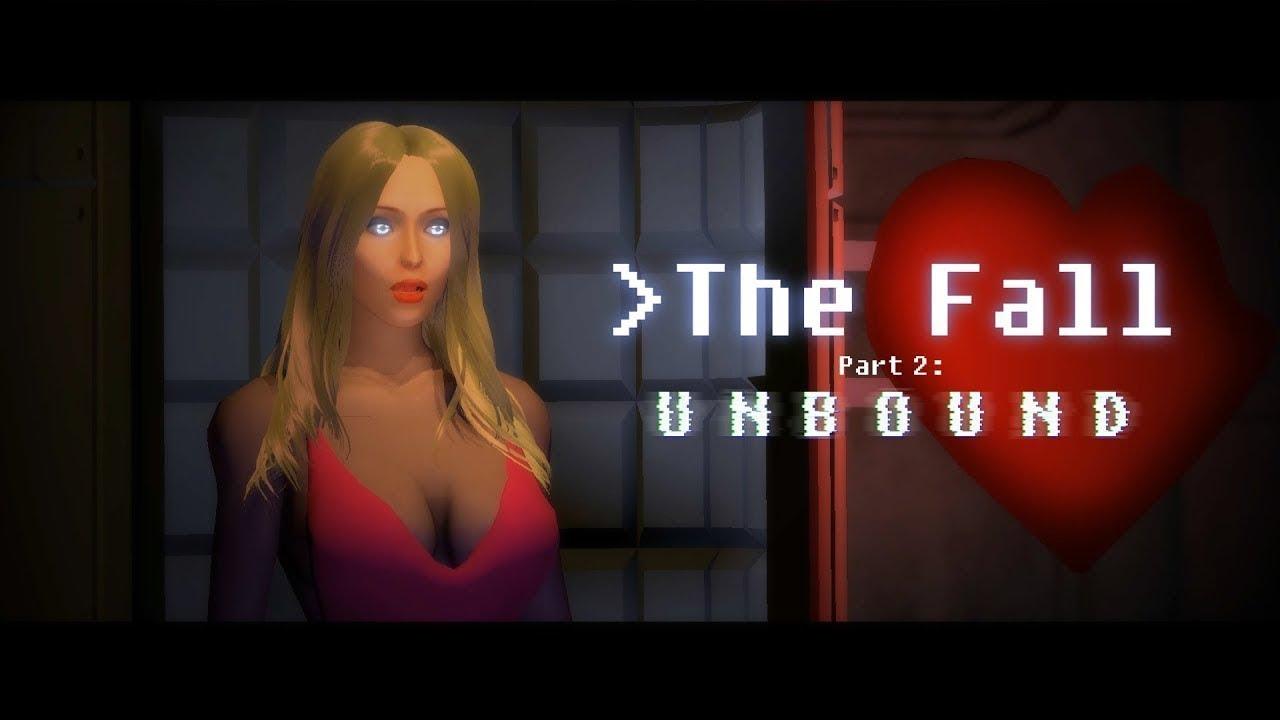 They're both quite enjoyable games, but the control scheme does bug me. Mainly, as to interact with anything, you need to manually aim at small question marks that come up on the screen. You have to be a certain distance to do so and since aiming is done in an arc around your body, the controls end up getting in the way too often. It didn't feel good with Keyboard and Mouse and pretty awful with the Steam Controller (even with fiddling, I just couldn't get it feeling at all good). I was constantly too close to be able to interact with things, which started to irritate me quite a bit having to constantly step back a little to aim at things right next to me. To be blunt—I thought the controls were pretty terrible.
The game does have such a fantastic atmosphere and the story is done really well, anyone who enjoys their sci-fi like me will probably appreciate it. One terminal I read at the start of the game has stuck with me in deep thought, about how AI will evolve in future and how they could break free of any controls we place.
The puzzles relate to how you infest bodies and you have to perform actions within the boundaries of their tasks, it results in some interesting, but not entirely logical puzzle solving. A fair amount of it (especially the damned Butler) was a good bit of trial and error until you finally find what you need to do. I didn't really find them fun to be honest, sometimes they made sense, other times they just didn't until I found the answer by accident. It can be somewhat redeemed by the experience you get from the story elements of each section, the Butler's story was a little sad and I couldn't help feel for this poor robot stuck in its routine. The self-centered egomaniac martial artist robot was also quite amusing and interesting, with it determined to remain unique.
It ends up feeling like a point and click adventure, with some combat sprinkled in, it is a very strange mix. The gun-based combat was extremely lacklustre and overly simplistic, but I have to say I did enjoy the melee combat with the martial arts robot, especially when it went into slow motion and you see another robots head flying off—quite satisfying.
To me, the story was the only really good part of it. There's a good few moments that made me chuckle, many moments that made me think (one in particular shocked me a fair bit) and overall it was quite an experience, but it is let down a lot by really controls, some poor combat and frustrating puzzle solving. Overall it was okay, but it could have been a lot better.
I did encounter one bug, where the game presented me with a new objective but it wouldn't progress past that screen. Returning to the menu and reloading seemed to work—odd. Apart from that, no other bugs encountered.
Grab it now on GOG or Steam. If you grab it on GOG before February 27th, you will be gifted the first game free.
Some you may have missed, popular articles from the last month: