Pyra
the successor to the OpenPandora device is now available to pre-order and it certainly sounds interesting.
I've never really looked into it before or heard much about it until multiple people emailed it in, so I am happy to cover it in case anyone else missed it too.
No, this isn't some Linux smartphone or tablet, but a full mini-computer that runs a proper Debian Linux distribution.
It might be an interesting low-end gaming device as it has shoulder buttons, little pads and ABXY buttons too.
You can see a preview of the device below: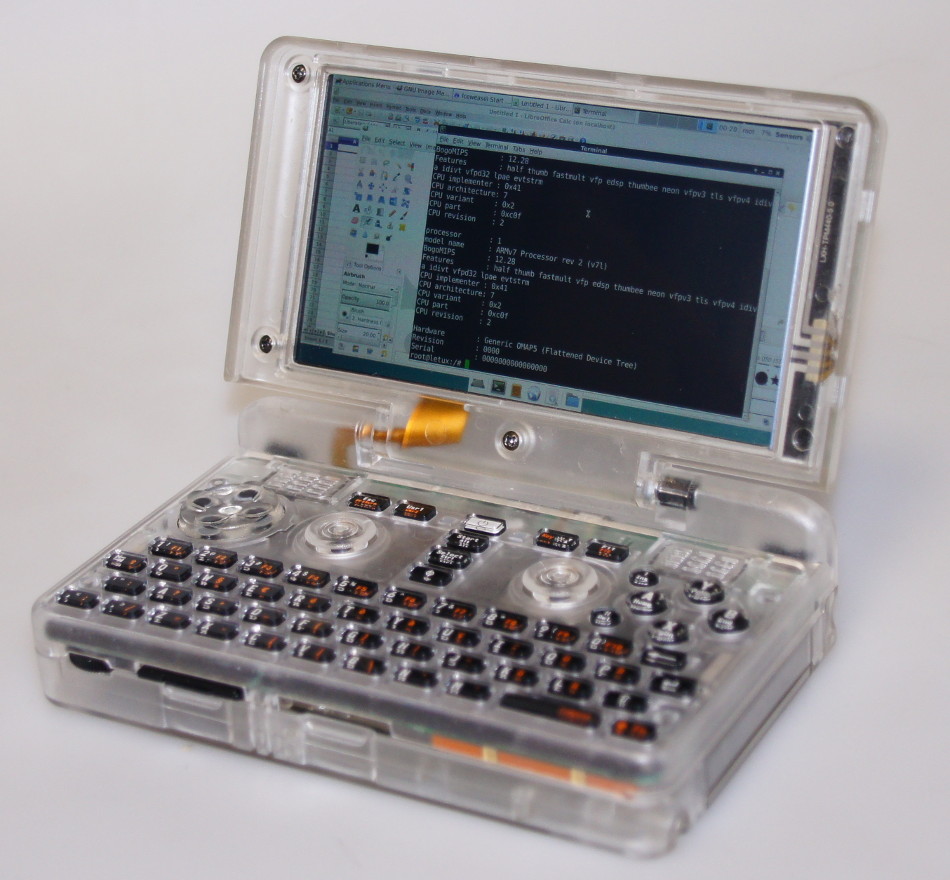 The case uses simple screws, so you are able to freely open it open and tinker and swap things out if you fancy modding it. They say that you will be able to swap-out the initial CPU-board with new ones when they become available, so it does have the ability to be upgraded.
The included 6000mAh battery is pretty good for such a unit, certainly longer-lasting than what comes with most laptops, but as always it will depend on use.
One thing that I find really awesome if that it has fully configurable RGB-LEDs for notifications!
It even has a backlit keyboard, very slick.
My only issue with it, is that it's a little on the ugly side don't you think?
Find out more on the
official Pyra website
. You can
pre-order one here
.
Some you may have missed, popular articles from the last month: