In the mood for something a little out there? Well, The Mooseman [Steam] a short side-scroller might just hit the spot.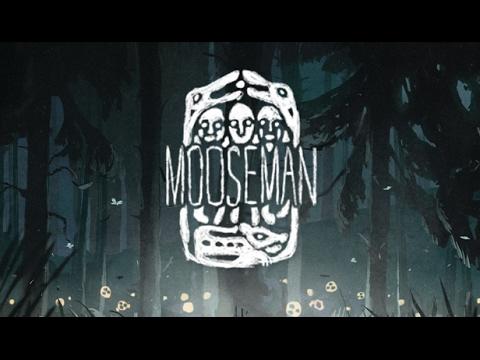 It wins the award for one of the weirdest descriptions I've read lately:
Long-long time ago the world was created out of an egg-shell by a god named Yen. In the murky depths of the endless ocean the Lower World was born. The Middle World was made for the men to dwell, and the Upper World was were the ancient gods would reside. Multitudes of spirits dwell among the layers of creation, guarding their secrets in the dark. Embark on a journey through all the worlds of ancient myth, find artefacts of Chud' tribes and solve all the mysteries of finno-ugric tales.

You are the Mooseman and you have the ability to see all that is hidden to the mortal eye. You are about to visit three layers of this universe - the first one is the Lower World where the spirits of the dead reside.
Judging from what people have said, it's a rather short experience clocking in around the two hour mark. Even though it's short, it has been pretty well reviewed. It has a lot of walking and some light puzzles, but it sounds like it's quite light on gameplay overall.
If you do try it out, be sure to come back and let us know what you thought.
Thanks for the tip Jason!
Some you may have missed, popular articles from the last month: