We already knew that the second and third parts of The Banner Saga wouldn't be coming to Linux, but now the original The Banner Saga is no longer supported on Linux.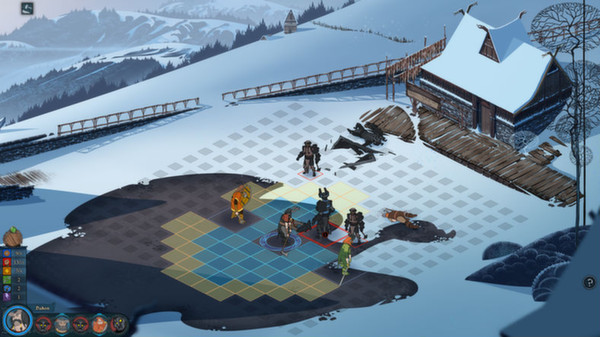 Speaking about it on the Steam forum, one of their moderators said this:
Linux and SteamOS are no longer officially supported. You can probably still play the game with in an outdated/obsolete BETAS branch, but most players have problems ("game won't start").

No plans to update/support Linux at this time, sorry
As it turns out, one of the developers actually posted about it on Reddit last year (the same moderator as quoted above pointed this out in a later post) where they explained it a bit more thoroughly:
The problem is, the external developer that did our linux porting went out of business right after it launched, and before we could fix all its issue, tidy it up, and update its supporting technology. There's no way to get a refund or a financial remedy because, well, they ran out of cash. To extend the linux build to GOG, we'd have to be able to make a new build (Steam builds won't run on GOG), and we don't have the developer or budget available to do that.

Financially speaking, the total amount of income we've made from our Linux port on Steam after 2 years on the market is about 1/4 the cost of porting it.

Why is it so expensive and difficult? Because of the underlying technology we chose as a framework. The game rests on Adobe AIR, which provides platform level abstractions like low level graphics, file IO, networking, etc... At the time we started development, Adobe was strongly supporting Linux. Adobe then abandoned Linux and left both the developers and the players flapping in the breeze. Our linux port takes essentially the same approach as our console ports, removing Adobe AIR completely from the equation.

Hope that sheds some light on it.
It's always a shame when this happens. I know a number of developers who were stung by Adobe AIR dropping Linux support back in 2011. Most of them have moved onto using different tools by now, thankfully.
This is a sad case of multiple issues coming together. Luckily, it's not something that happens all that often.
Some you may have missed, popular articles from the last month: