Clicker games are strange, I've never really been into them and then Lazy Galaxy [Steam] came along to make me think again.
The full release didn't add anything huge, but it was already a nice relaxing experience when I gave it some initial thoughts so it didn't really need a lot more anyway.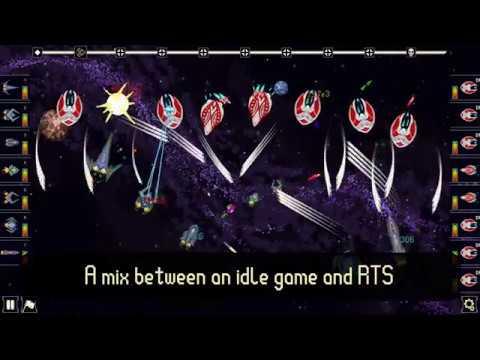 For the lazy type amongst our readers, one feature in particular that was added is quite good. The game has an RTS-style mode (which you still don't need to actually interact with) and you can now send a General in your place to fight, keeping you clicking around on the base screen.
Features:
Build your base in idle mode, participate in battles in RTS mode
Achievements matter! Unlocking in-game achievements adds permanent researches that improve the gameplay
Allow your ships to fight by themselves or control them directly
Item system: find the items in battles, craft the new ones on your base
Micro-control is rewarded, but not necessary. You can idle out the battles or seek more active participation.
Mod Support: players can add their own ships and items!
More than a 100 in-game researches and achievements
Multiple development paths will add variety to incremental/base-building gameplay
Find it on Steam, honestly for a clicker/idle game it's quite nice.
Some you may have missed, popular articles from the last month: