Crashlands [GOG, Steam, Official Site] is a silly story-driven crafting ARPG and as of today it's officially available for Linux gamers.
I was actually involved in the Beta for this one, so I've played a fair bit of it and I do rather like it. Here's the trailer if you're unfamiliar with it: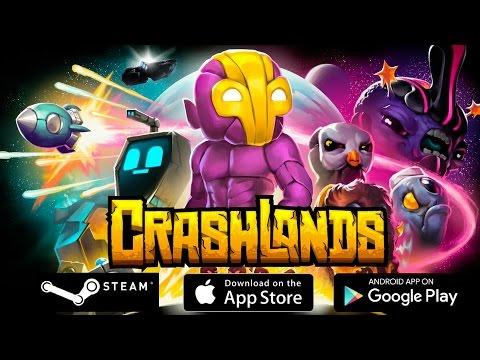 About the game:
Craft, battle, and quest your way through Crashlands, a story-driven Crafting ARPG overflowing with sass!

Become Flux Dabes, a galactic trucker whose latest shipment gets derailed by a chin-strapped alien menace named Hewgodooko, leaving you stranded on an alien planet. As you hustle to retrieve your packages you'll become enmeshed in a nefarious plot of world domination, which will require all of your wits and both of your glutes to overcome. Learn recipes from the local sentient life, make new friends, uncover ancient secrets and deadly bosses, tame everything and build yourself a home-away-from-home as you learn to thrive on planet Woanope.
Linux support took a little longer than expected and the Beta period did take a bit of a break for a while, due to issues with the game engine (GameMaker Studio 2). Suddenly a new Beta appeared out of the blue and then not long after we have the official release! Really glad they were able to put in some extra time to bring the game to Linux.
What makes Crashlands interesting, is that it has cross-platform saved games that work between PC and mobile platforms. Could be a good one to pick if you often switch between Linux and an Android device. It uses cloud saves, so you can pick up where you left off each time.
The one main issue with the game is the grind, which does increase as you progress further into the game. The developers are aware of this, but they haven't yet come up with a solution to reduce the feel of it. You will see many mentions of it in reviews and I also saw it a fair bit during testing. Grind is a interesting word though, as it means different things to people. I wouldn't let it instantly put you off, it didn't put me off that's for sure. What we have here is a very interesting crafting/RPG with some good humour and plenty of content to keep you going.
You can find it on GOG and Steam.
Note: GOG links are affiliate links, it helps us!
Some you may have missed, popular articles from the last month: