Excellent news today folks, Feral Interactive have now officially confirmed that Tomb Raider will be coming to Linux "This Spring".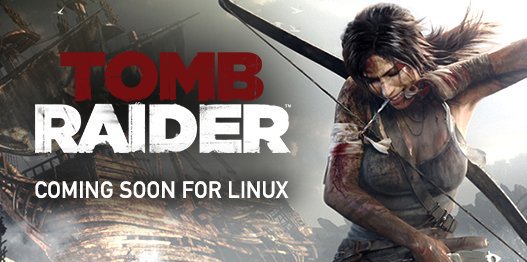 This Spring, Linux takes the rousing leap you've been hoping for. We heard your requests: Tomb Raider is coming. pic.twitter.com/Eo5ZbsrC6Y

— Feral Interactive (@feralgames) March 23, 2016

This is very exciting as it's another Square Enix to have on Linux. The game itself I personally thought was excellent, as I played some of it on the PS3 years ago but never finished it.

From the press release:
Quote"We are delighted to be bringing one of gaming's best-loved franchises to Linux in the exhilarating form of Tomb Raider," said David Stephen, Managing Director of Feral Interactive. "It traces Lara's evolution from amateur explorer to battle-hardened survivor in an amazing adventure that Linux gamers will relish."

Tomb Raider will be available from the Feral Store, Steam and other third-party stores, and will retail for US $19.99, £14.99 (inc. VAT) and €19,99 (inc. VAT).

About the game
Tomb Raider explores the intense and gritty origin story of Lara Croft and her ascent from a young woman to a hardened survivor. Armed only with raw instincts and the ability to push beyond the limits of human endurance, Lara must fight to unravel the dark history of a forgotten island to escape its relentless hold. Download the Turning Point trailer to see the beginning of Lara's epic adventure.
Feral Interactive must have my secret list of games I want to see on Linux.
Some you may have missed, popular articles from the last month: