Geneshift [Steam, Official Site], the pretty good top-down shooter that has some fun vehicle action was just recently updated with a major rework of the progression system.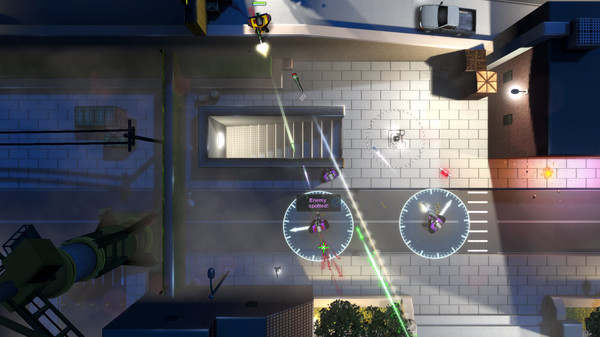 Instead of having access to everything as soon as you find it, you now need to actually buy items. This not only gives you a better feel for progression, it also gives in-game money a proper purpose. I actually like these kinds of unlocking systems, they make me feel like I'm really doing something and it does make the game more interesting overall. Instead of being fed everything, you now need to think about what you're buying. Do you save up for something expensive, or quickly buy what you can?
With this finished, the developer says the main systems of the campaign are now finished so they're just polishing it up now.
It's a pretty good shooter, with singleplayer and online multiplayer available. Players can join in on your campaign, or you can jump in online to battle others across various maps. Not many people are playing it online though, which is a bit sad to see.
Some you may have missed, popular articles from the last month: