Here's another great deal for you for a really fun top-down shooter! RUNNING WITH RIFLES [Steam, Official Site] just got updated and it's also on sale.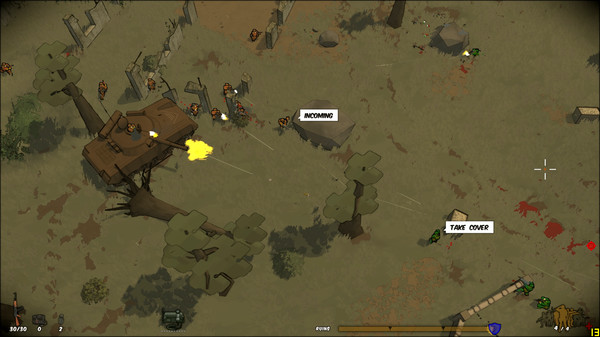 The new update works to improve vehicles including boats and tanks. On top of that, they also improved the "ghost" rendering of vehicles when you're hidden behind other parts of the map. What they've done is work on the movement of the different types of vehicles, boats for example will allow you a larger range when driving onto the beach, tracked vehicles like tanks now allow for finer rotations while moving and the AI can now drive in a straight line better. Who would have thought getting AI to go straight would be an issue?
Another new rare weapon can now be found in both the Campaign and Invasion game modes, because who doesn't love to have a wide range of weapons in war?
The Pacific DLC gained an armoury boat, one for each side of the battle. The "IJA" also gained a new speedy armoured transport, with half-tracks and 3 mounted MGs on the front. Sounds like that might be pretty fun!
You can grab it on Steam with 60% off until December 18th. I've had massive amounts of fun with this one, highly recommended.
Some you may have missed, popular articles from the last month: