Total War Saga: Thrones of Britannia [Steam], the new strategy game that will form part of a series from Creative Assembly has been delayed.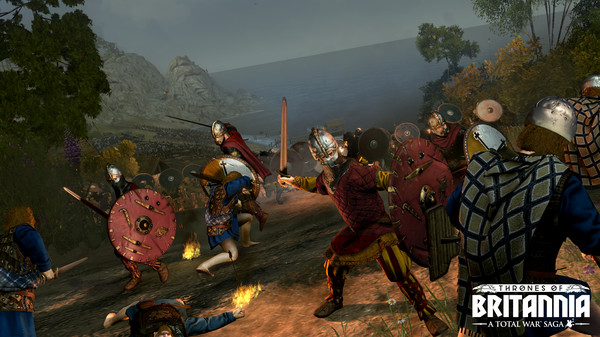 Speaking on the official blog, the developers said they've decided to take a little extra time after showing it off to a few "press and influencers" and listening to their feedback. As such, the Windows release date has slipped from April 19th to May 3rd, with the Linux port coming from Feral Interactive "shortly" after the Windows release.
During this period, they are planning further quality of life changes to the UI, balancing work on the campaign and the AI, enabling you to select the default state for units like such as always-run, skirmish and guard modes and many more tweaks.
In addition, they also talked about the "Ultimate Victory" condition recently, where they've decided not to stick to historical events since they may be wildly off depending on how your campaign goes. Once you've passed through most of the game, going through one of the other victory conditions, you might want to start building up an army. You will begin to get rumours of foreign kings turning their eyes towards you and you could end up with the Normaunds (Normans), Dene (Danes) and/or Norse at your shores.
From what I've seen of Total War Saga: Thrones of Britannia, it certainly looks like a decent game, hopefully the Linux release will be nice and polished. I've no doubt Feral Interactive will give it a good port.
Some you may have missed, popular articles from the last month: