Tower of Time is an impressive RPG, one that's absolutely worth checking out has another rather good update showing how much the developer cares about giving players the best experience.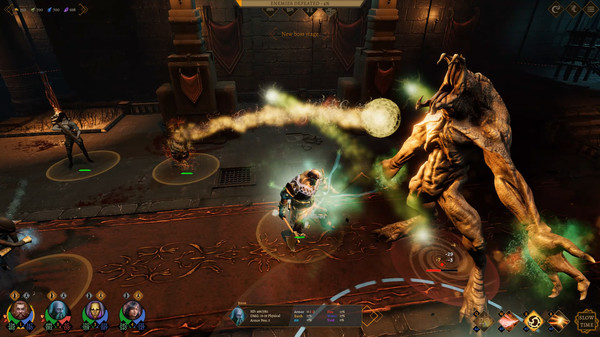 You can see some previous thoughts on it here.
Their big optimisation update has reduced loading time quite a lot, decreased the size of the game to download and it also improved performance in various areas quite a lot. They've also added in an option to limit the FPS, added an option to turn off anti-aliasing, added a missing cinematic and fixed some bugs.
I've tested it myself and the results are pretty clear. For me, running it on Ultra settings it's incredibly smooth now. Times where it would previously drop some frames, hardly changes at all now. It was already a good experience, now it's really damn solid. They're not quite finished with it though, they're planning a "NG++" mode, which will make it harder and skimp on the story while allowing you to play with all champions from the start. A mode to allow you to experiment and get in some more of the fantastic combat it has to offer.
Had a huge amount of fun with this one, sucked me in far more than I thought possible. The mix of dungeon exploration, with the interesting combat certainly gave it a spicy flavour.
Tower of Time is available from Humble Store (40% off), GOG and Steam (30% off). Currently, GOG does not have this latest build for Linux.