Train Station Simulator [Steam, Official Site], the Early Access game where you build and manage your own station has now officially added Linux support.
Linux support arrives after a brief testing period that started only on January 26th of this year. It's pleasing to see it went mostly well, good enough for them to give it an official status now.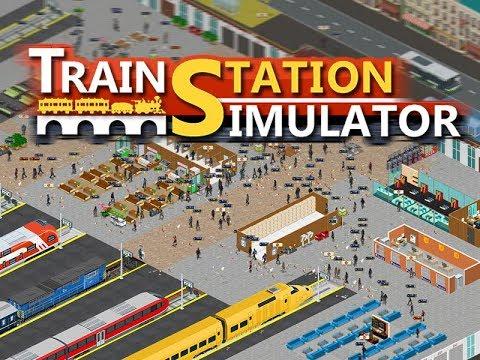 The announcement came a few days ago, but only now the game actually has a SteamOS icon and downloads without needing any beta.
The game is still currently in the early stages, with the developer being rather keen for us to note that it's not feature complete and it likely will have bugs. The developer said they've worked on it for more than a year now, with a six-seven day week with some long working hours. The standard Early Access experience essentially, so I will wait to give it a full review when it's finish. Regardless, I will still be honest about it right now, since you're able to spend money on it.
One thing I have noticed, is that it will always start in windowed mode. Not a big issue, as the fullscreen toggle is instant and works nicely even with two monitors. Mouse wheel also doesn't currently work to zoom in and out, numpad keys of plus and minus do seem to work though so you can at least do it that way.
There's a few different modes available which is quite nice, there's the standard Endless (sandbox) mode where you keep going as long as you want, as well as a Campaign Mode to see how many points you can get in 60 days and more.
Right now, it is very confusing since there's no tutorial on offer, you're entirely left to your own devices with a few minor tips that pop up. This has made it a little difficult to get into for sure, but I love the basic idea behind it. Thankfully, after a bit of searching I found that you can press F1 to bring up a list of basic keybinds, which sure does make life a lot easier once you know them.
There are some strange design choices right now too, like rotating objects. You can rotate most objects, but the "Standard Wall" rotates by itself when you have it selected, so if it's not the right way around, you have to wait until it rotates to the correct position you want before placing it. Very strange indeed, I hope they change that as it makes no actual sense.
Not a bad start, so I'm keen to see how this game evolves during development. It's a little too rough and basic right now, but it has a solid idea it just needs to continue to build upon it. There's only so much enjoyment you can get from the one basic map and the little amount you can build right now.